Once created, the Quote Monitor Tile will display the number of quotes that contain the issues identified in the tile's set up.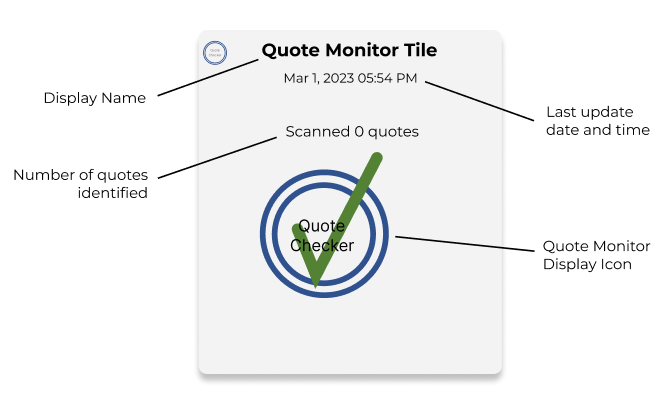 The Quote Monitor Display Icon will display differently depending on the issues identified:
No quote issues found.

Indicates a warning or follow up is needed.

Pricing is lower than the lowest price in the price list.
MFG Quote is expired.
PAT shipping prediction is after start date.
Quote is expiring in seven days.

Indicates a critical issue was identified.

Quote contains discontinued items.
1. Click the tile to open the tile's detail view.
2. A page will appear displaying a list of identified issues and the number of quotes affected.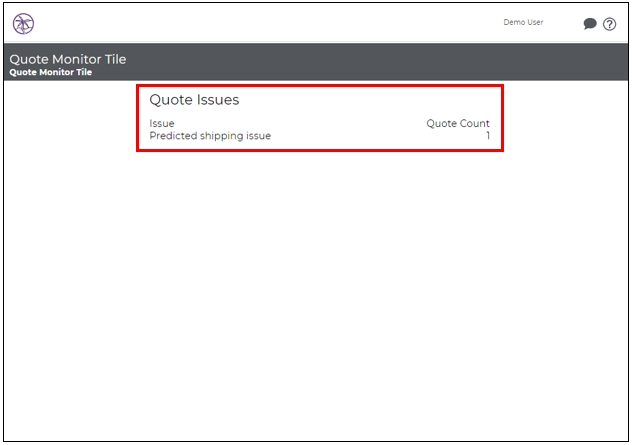 2. Click an issue to view the list of quotes that have been flagged.
3. All quotes that have been flagged for the issue will display. Click the quote number or phase name to view the bill of material (BOM).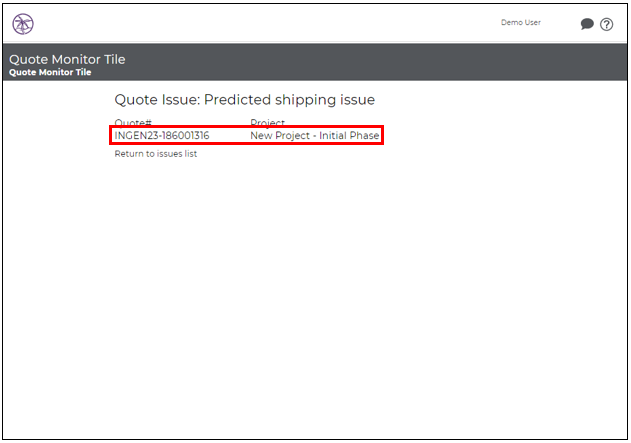 4. The type, manufacturer, and catalog number will display for each line affected or all lines in the BOM, depending on the nature of the issue. Click the project name to open the quote in O4. The quote will open in either the Inside Sales View or the Outside Sales View depending on the user's security access.