Users can reconfigure the Bid Board Tile's refresh time and the number of cards displayed in the Cards View.
1. Click a Bid Board Tile to view it.
2. While in the Cards View, click the Tools menu, then select Enable Auto Update from the drop-down list.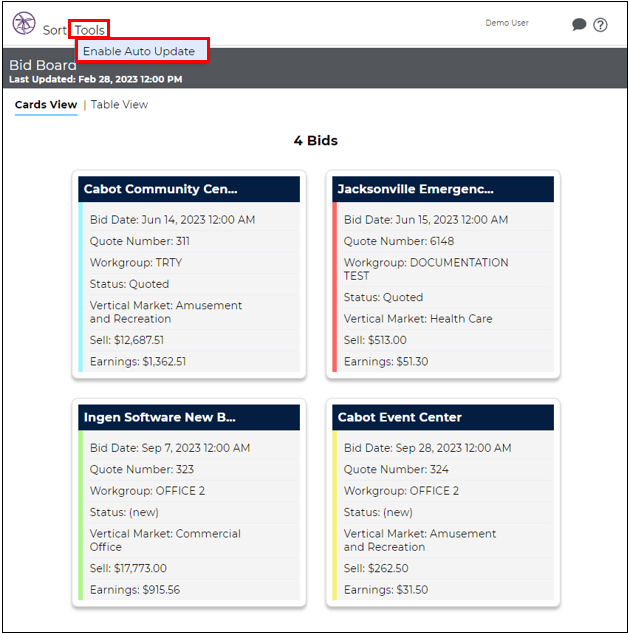 3. Set the fields to the values desired.
Hide Preferences- this checkbox is currently not functional.
Refresh Rate- how often the Bid Board Tile updates in minutes.
Tiles on Page- the number of cards to display on the Cards View page.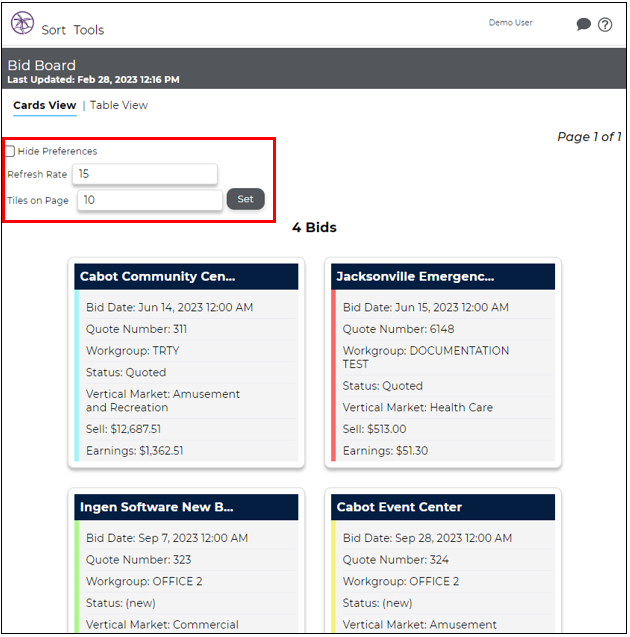 4. Click
.