O4 can automatically email saved reports to OASIS users in PDF or Excel format. Reports can be emailed on a daily, weekly, or monthly basis. This article will explain how to create a batch report in O4. Note: users can only create one batch report per saved report.
Requirements:
1. On the Home screen of O4, click Reports and select Batch Report Listing from the drop-down list.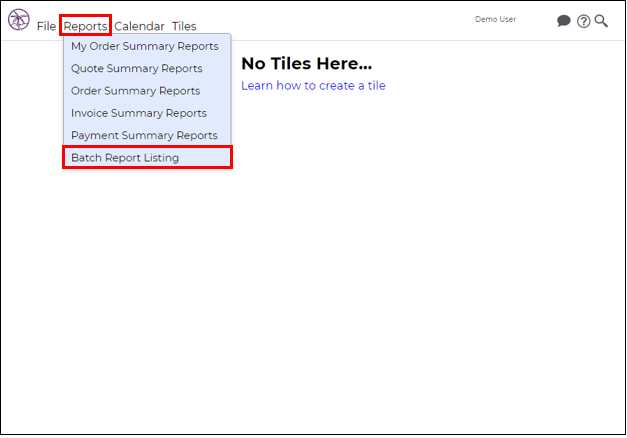 2. The Batch Report Listing page will appear.
3. Click File, then select New Job.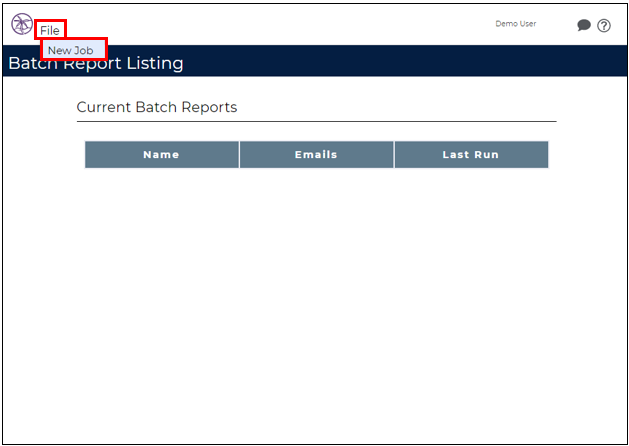 4. The Batch Report Edit page will appear.
5. Select a saved report from the Name drop-down list.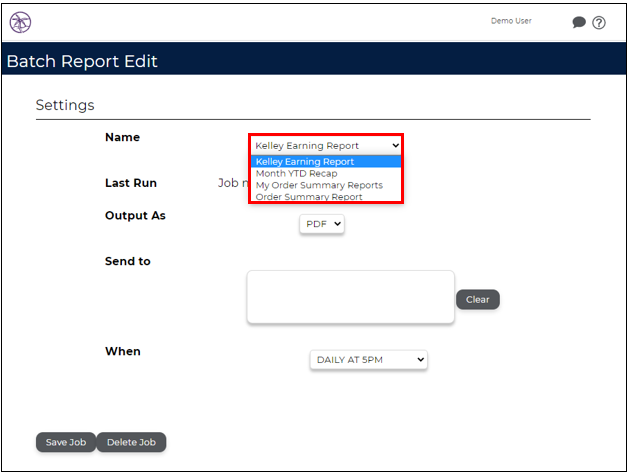 6. Select PDF or Excel format from the Output As drop-down list.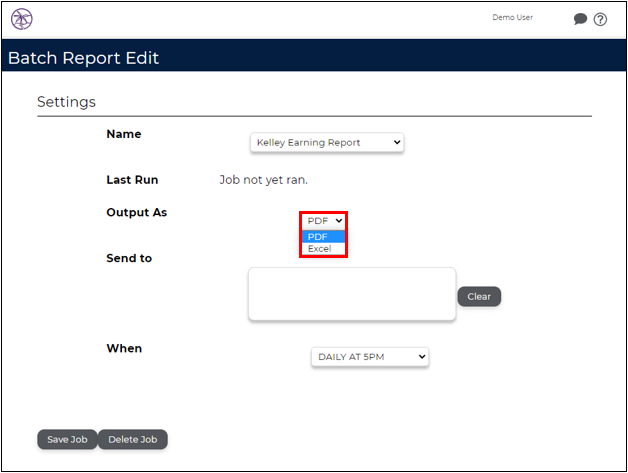 7. Enter the user's name into the Send to field. Users can select users from the drop-down list that appears or press Enter to add the user to the field.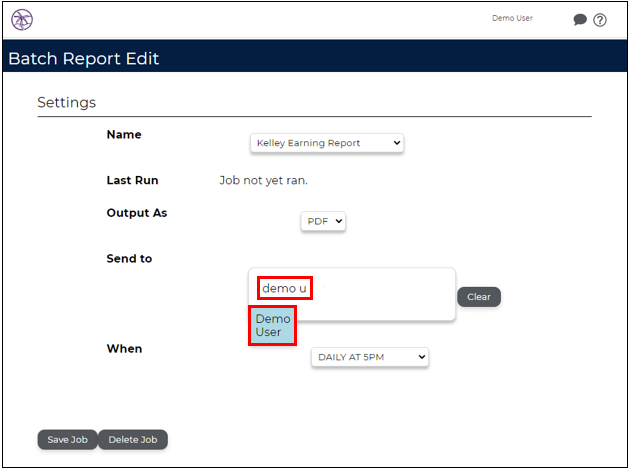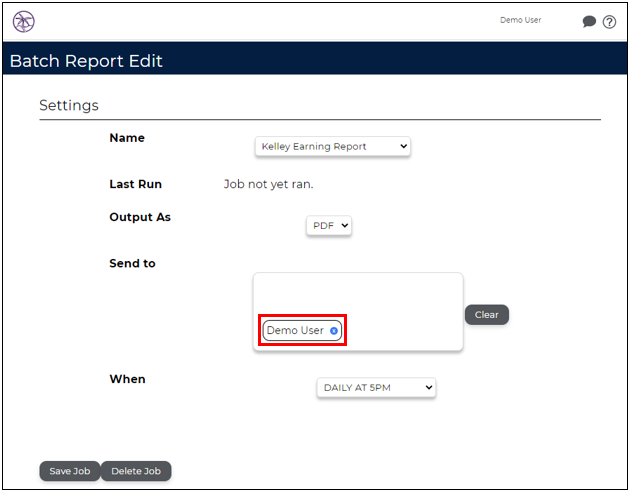 8. Select when the report should be emailed to users from the When field. The time is based on the local time zone defined in Hardware global settings.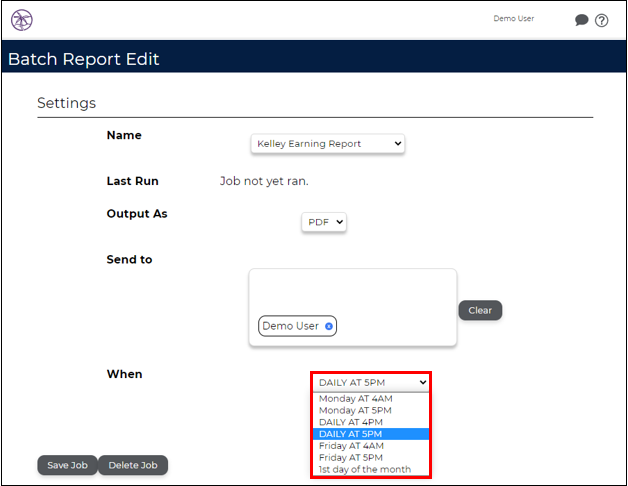 9. Click
.