O4 can automatically email saved reports to OASIS users in PDF or Excel format. Scheduled reports can send on a daily, weekly, or monthly basis. This article will explain how to create a Scheduled Report in O4.
Requirements:
Limitations:
1. On the Home screen of O4, click Reports, then select Scheduled Reports from the drop-down list.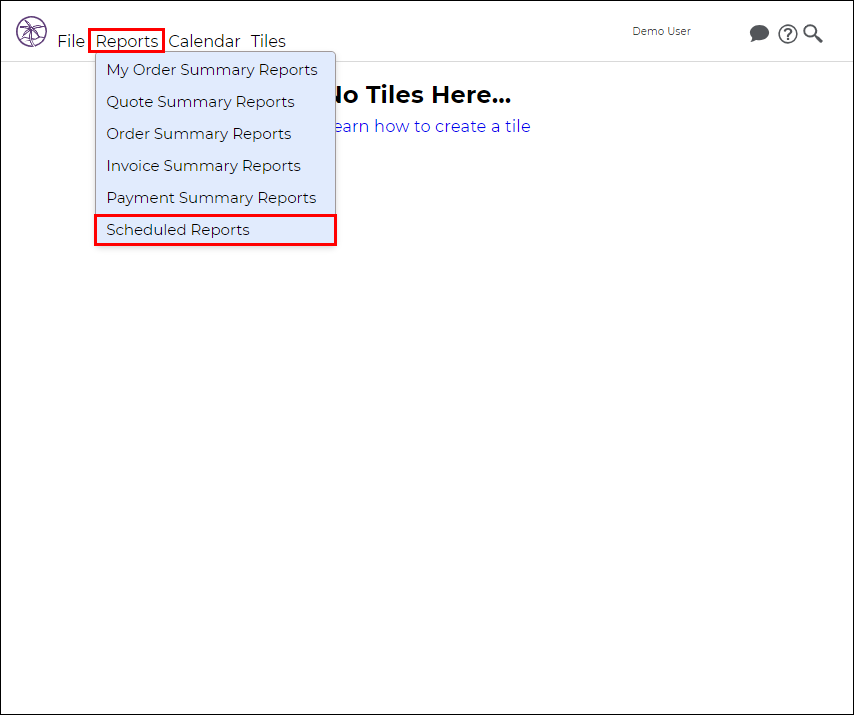 2. The Scheduled Report Listing page will appear.
3. Click File, then select New Scheduled Report from the drop-down list.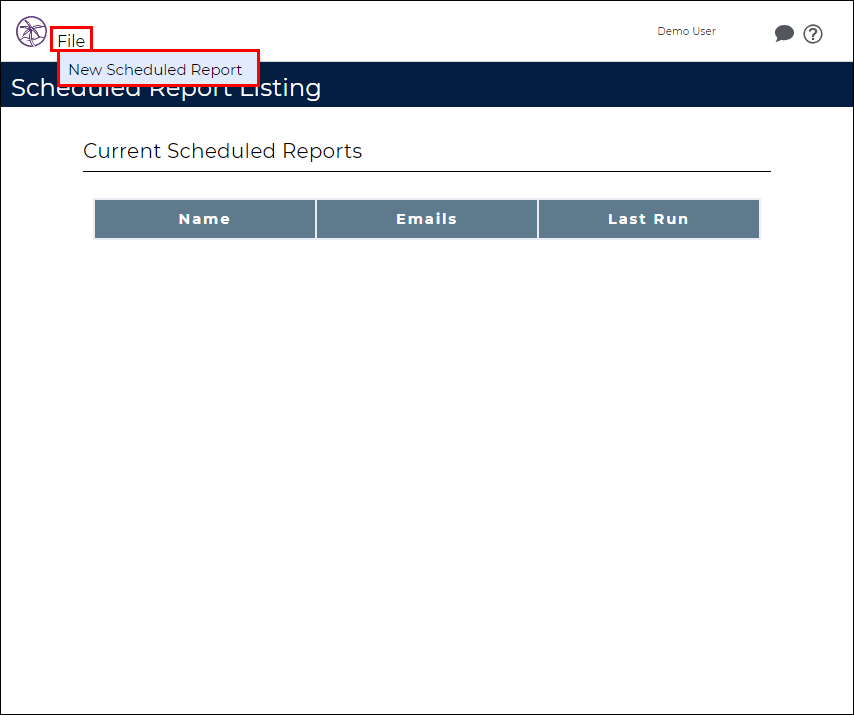 4. The Scheduled Report Edit page will appear.
5. Select a saved report from the Name drop-down list.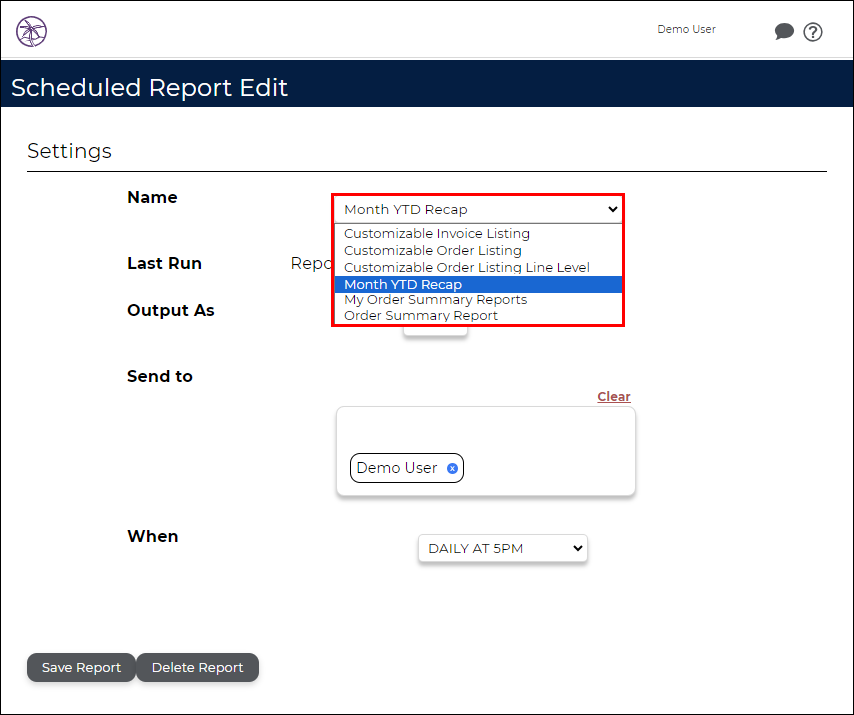 6. Select PDF or Excel from the Output As drop-down list to select the report format.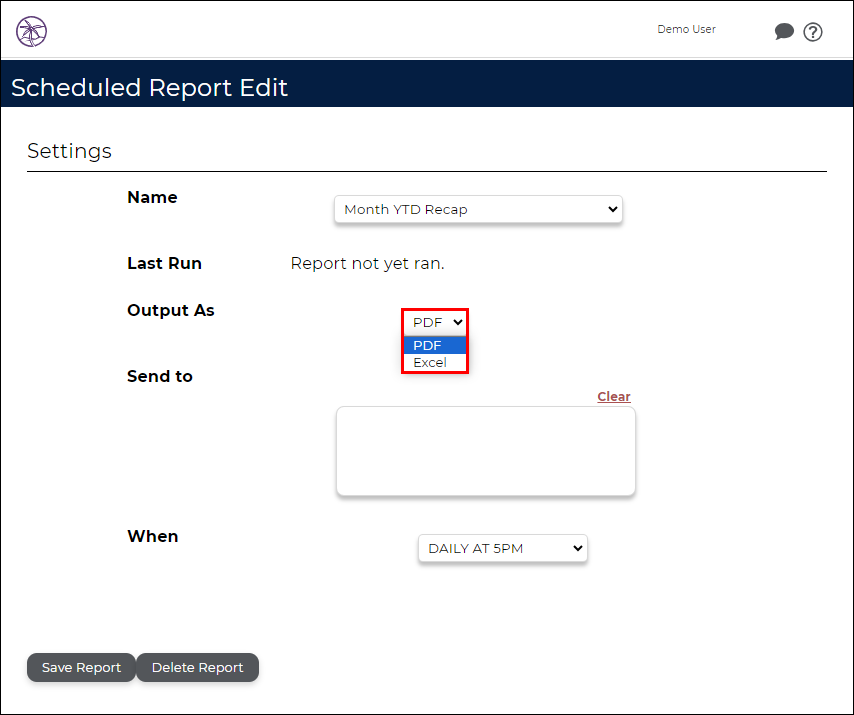 7. Type the user's first and last name into the Send to field, then use the drop-down list that appears or press Enter to add them as an email recipient.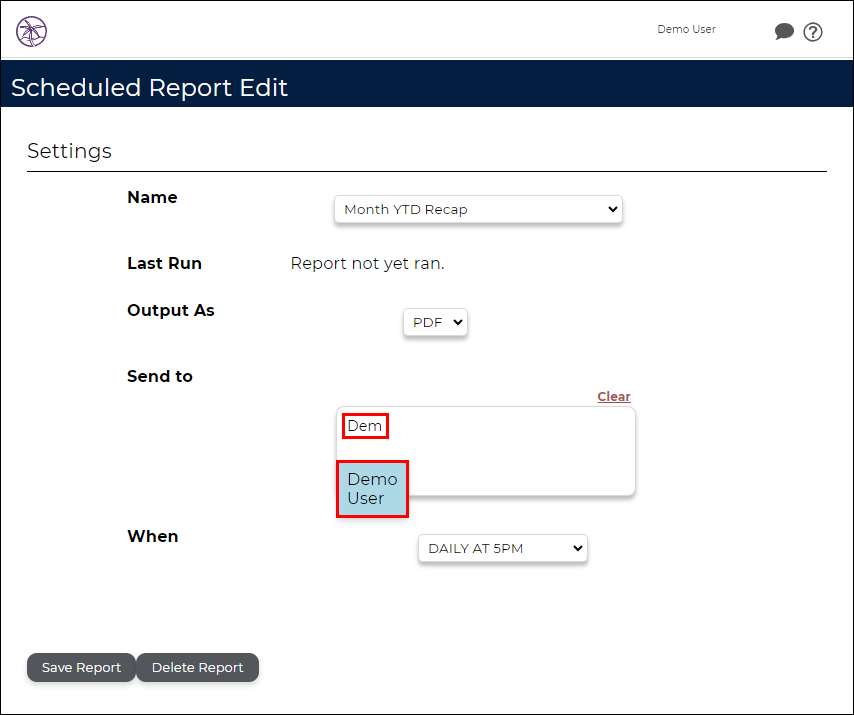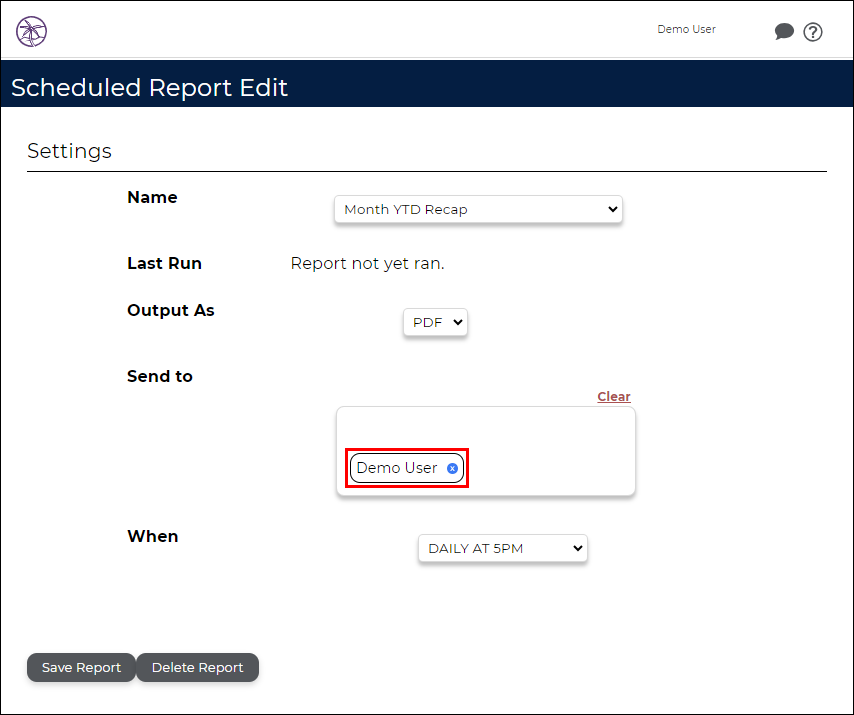 8. Schedule the email using the When drop-down list. This is based on the local time zone defined in Hardware global settings.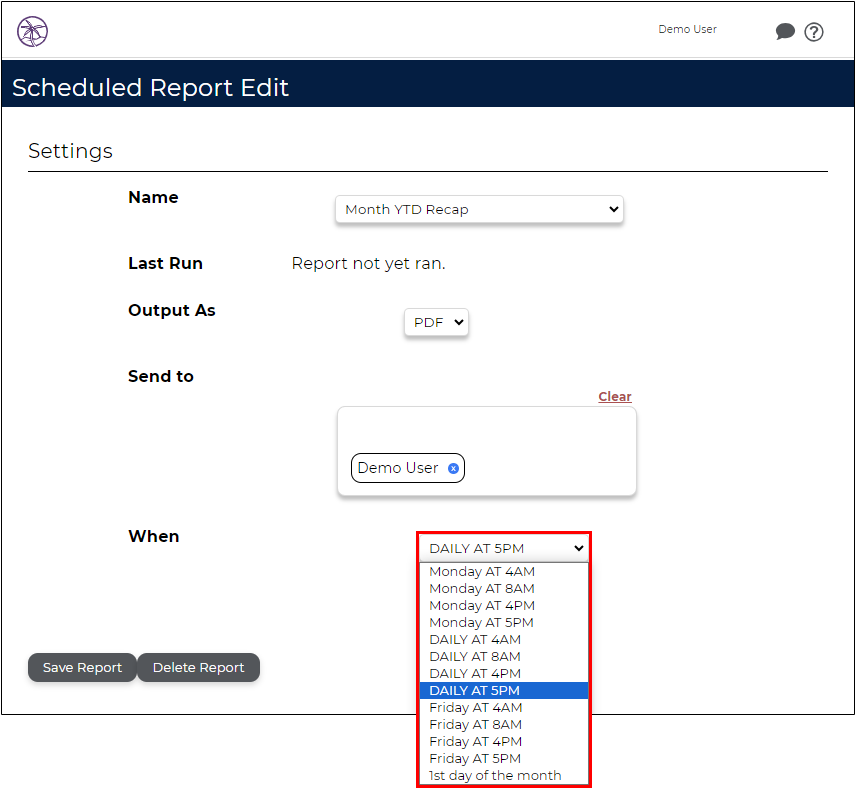 9. Click
.