If orders are to be sent directly to the manufacturer, then all customer accounts need to be added to the manufacturer entry. Users will need to contact the manufacturer for the account list (or use invoices from that manufacturer).
1. Navigate to the Manufacturers page.
2. Open the needed manufacturer.
3. Select the "Accounts" tab.
4. Select the

button to add accounts.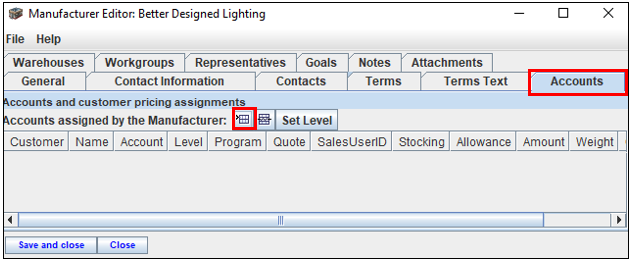 5. The "Select Customer" window will appear. Select all needed customers.
6. Select "OK." OASIS will add the customers to the "Accounts" tab.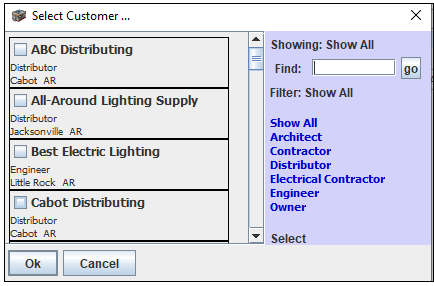 7. In the "Manufacturer Editor" window, enter the account numbers and account fields for each customer.
8. Select "Save and Close."