Project Ranks identify the opportunity, type, and value of a project. User can customize the color and category of each rank so that they meet their individual needs. This article will explain where project ranks can be seen and how they can be set up.
Viewing Project Ranks
1. Navigate to the Home page.
2. Select "Bid Board." The default "Ranking Guide" is displayed on the right side of the screen.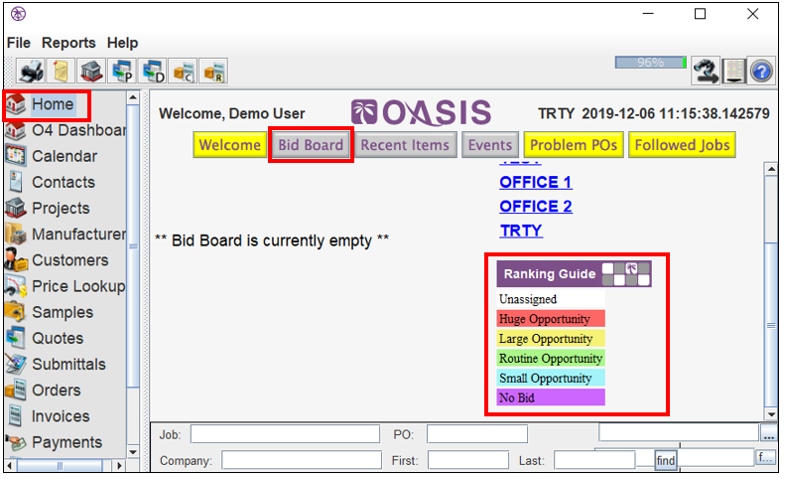 3. Open a project.
4. Select the "General" tab. The default options are listed, but these can be customized to fit your needs.
Setting Up Project Ranks
1. Navigate to the Projects page. Note: do not select a specific project.
2. Select "File."
3. Select "Configuration."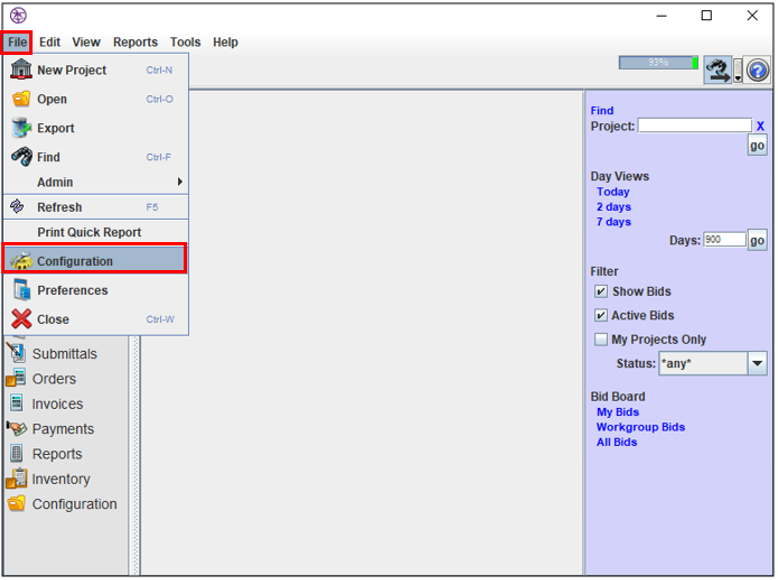 4. The "Configure Projects" window will appear.
5. Select the "Proj Ranks" tab. Each category name and the associated color is listed.
6. Double-click on a rank color to change it. This will open the "Select Color" window.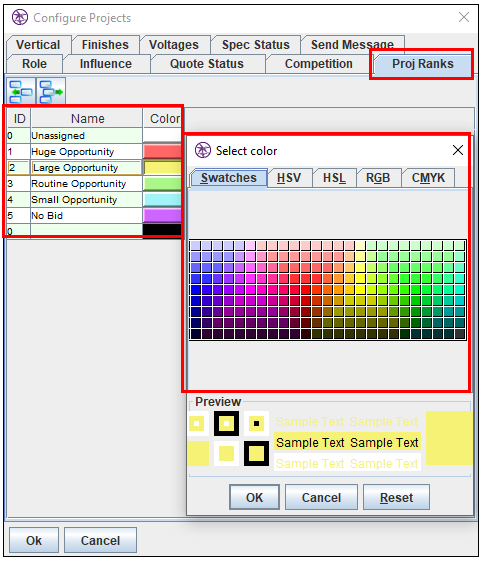 7. Double-click on a name to change it, and enter a customized name.
8. Select the

button to add a name line, and select the

button to remove a name line. Users can add or remove as many lines as needed.
9. Select "OK."