The Edit Tiles page displays all active tiles in the database and allows users to edit or delete a tile. This page will also display general information for each tile often required by our Support team for troubleshooting.
1. Navigate to the O4 Home Page.
2. Select Tiles.
3. Select Edit from the drop-down list.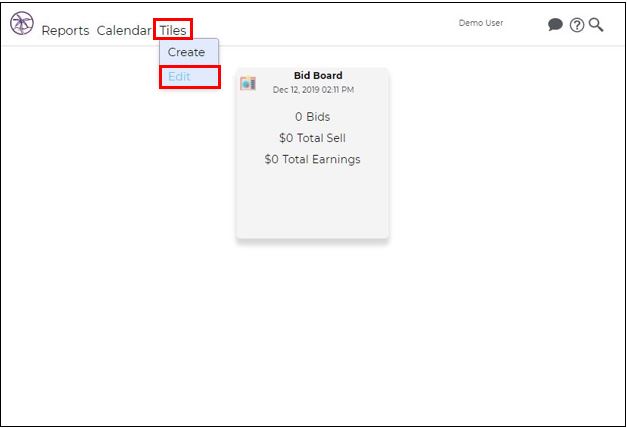 4. The Edit Tiles page will appear. Use the Tiles drop-down to filter to Bid Board Tile or use the Users drop-down to filter to tiles created by a specific user.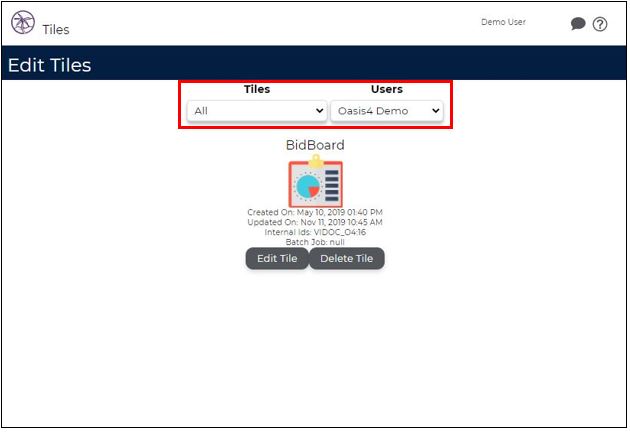 Tile icons will display general information about the tile:
Created On- the date and time the tile was created
Updated On- the date and time the tile was last updated
Internal ID- the internal ID associated with the tile
Batch Job- the internal batch job name running the tile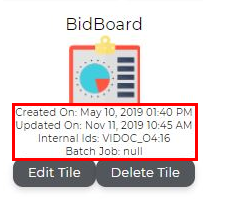 Two options are available for each tile:
Edit Tile- select this button to edit tile settings
Delete Tile- select this button to delete the tile