To begin using O4 Paychecks, we recommend posting a paycheck from two years prior to the current year. This process may be done annually or monthly. This allows the O4 Paychecks system to track historical data of each individual transaction. Moving forward, O4 Paychecks will compare this historical data to any order changes. Referencing historical data to real-time changes ensures that any changes are explainable.
1. Select the

icon.
2. Select "Paychecks" from the drop-down menu.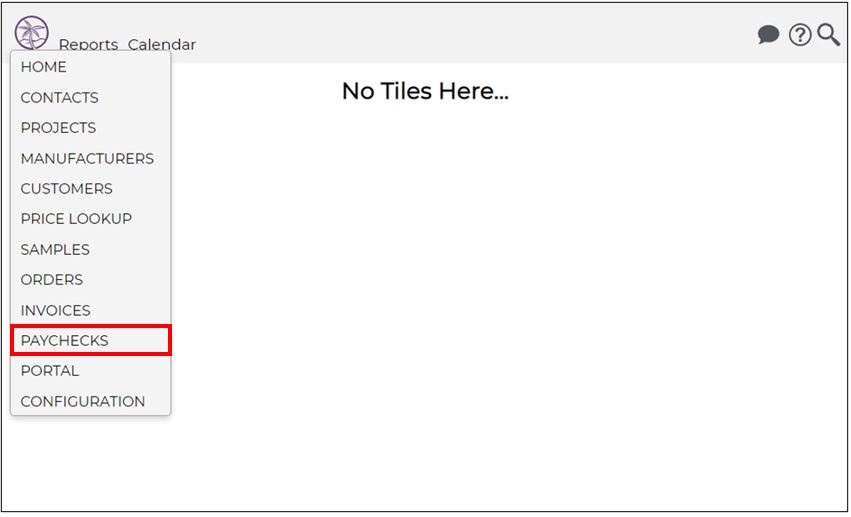 3. Select "File".
4. Select "New Payday".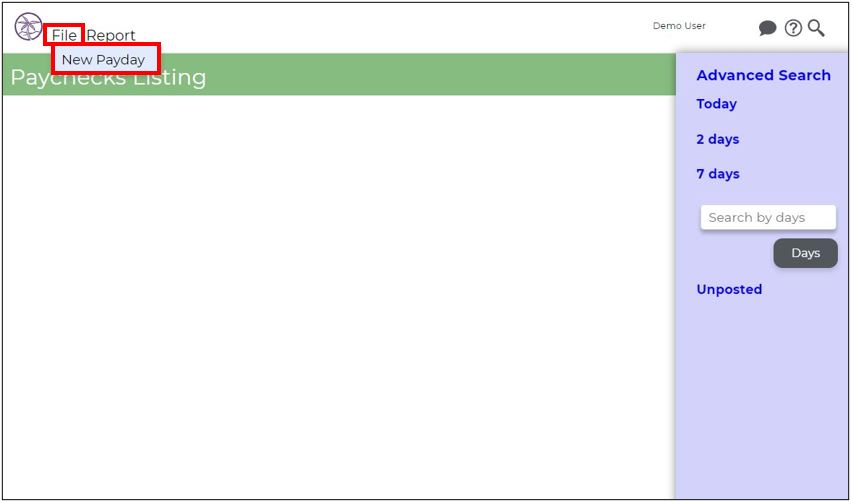 5. The "Create Paychecks" window will appear.
6. Enter the appropriate timeframes for the paycheck. Note: paychecks can run monthly, quarterly, or annually. Longer timeframes are possible, but may result in an out of memory condition.
Commission Payment Received- the date the commission payment was received
Resell Payment Received- the date the resell payment was received
Adjustment Dates- the date an adjustment was made to a payment

7. Select

.