With the new O4 mobile features, users require the ability to take sections of large documents and to make them available to outside sales staff. The internal OASIS PDF Editor has been upgraded to aid in this process.
Transferring a PDF from OASIS to O4
1. Add the document to OASIS. For more information, click here.
2. Navigate to the needed document. Note: documents that have been added to OASIS will appear in the "Attachments" tab of the relevant application. For example, if users add a pdf to a specific project, it can be retrieved from the "Attachments" tab of that project.
3. Select the document, so it is highlighted.
4. Select the

button (Edit in O4) to edit the document in O4.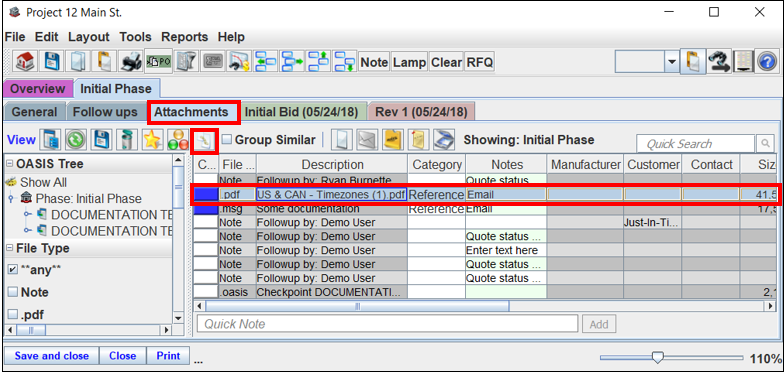 5. The "Edit PDF" window will appear.
O4 PDF Editor
The O4 PDF Editor works similarly to the OASIS Submittals Editor. Users may complete the following tasks:
Add or delete pages

Remove All Pages- deletes all pages that are flagged to be removed
Restore All Pages- restores pages to their original state

Draw highlights
Zoom in and out
Black out text
1. Each page of the PDF will be listed out individually on the left side of the screen.
2. Check the "Select" box to edit a page.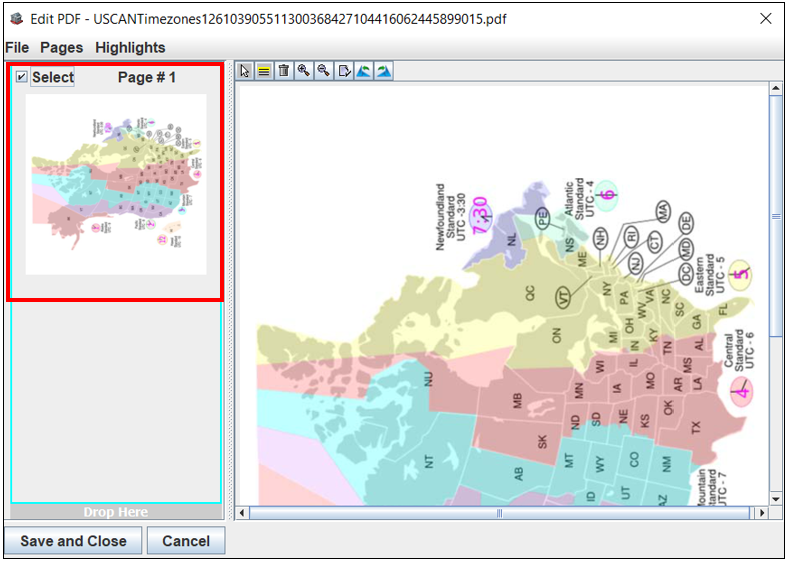 3. Edit the PDF as needed.
4. Select "Save and Close" to save the new PDF back to OASIS Note: saving a PDF from the PDF Editor will automatically prompt users to create a shortcut to the PDF. This shortcut will appear in the O4 Project Sales View.
5. The "Keep Only" window will appear, asking if you would like to remove unchecked pages and save selected pages.
6. Depending on your needs, select "Remove Other Pages" or select "Remove Selected Pages."

7. The "Create O4 Shortcuts" window will appear.
Creating an O4 Shortcut
1. Check the "Create O4 Shortcut" box.
2. Enter a shortcut name.
3. Select a category.
4. Select a color. Note: this will color code the attachment in OASIS.
5. Select "Save." This will save the pdf document in OASIS and create a shortcut in O4

4. The shortcut will appear in the "Project Sales View" page of O4.