In some cases agencies cannot use the auto-generated vendor PO number on their resell orders. OASIS allows users to manually input the Vendor PO number ONLY when initially creating a new order. Note: this process will not work for existing resell orders.
1. Navigate to the Orders page.
2. Create a new resell order. For more information, click here.
3. Fill in the order as needed.
4. After all the items that are being ordered are entered on the "Items" tab, select the "Vendor Orders" tab.
5. Select "Update."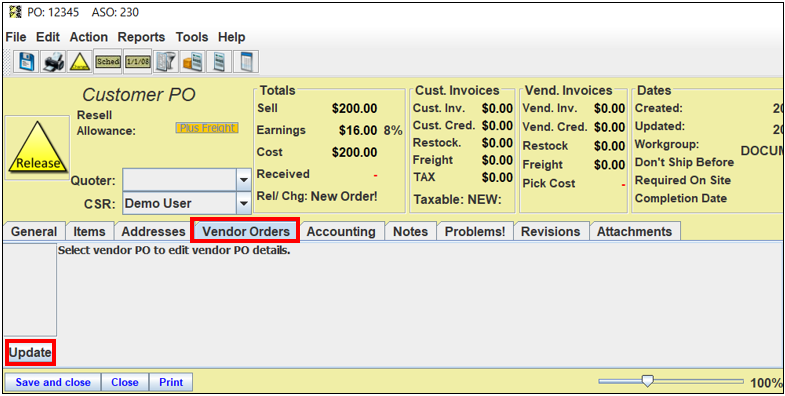 6. A list of Vendor orders will appear on the left side of the screen.
7. Double-click on the vendor order that you need to change to PO number on.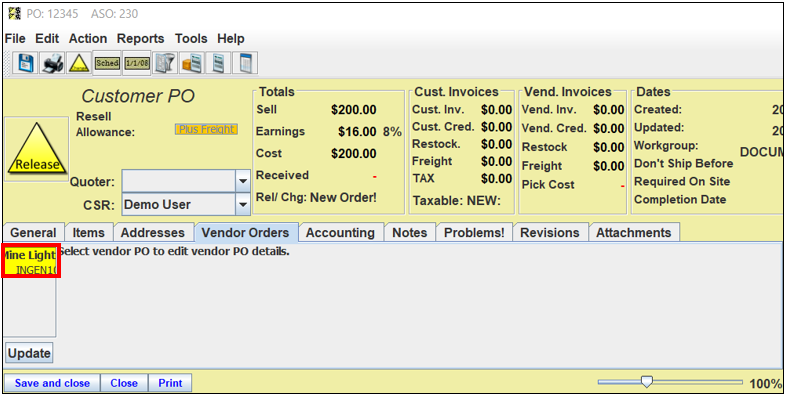 8. Change the vendor PO number.
9. Continue the order, saving and printing as needed.