When creating a project order or stock order, it is occasionally necessary to handle one vendor differently, Users may make changes to existing vendor orders at any time. The change process below applies only to the "General" tab information, addresses, shipping, billing information, and external and internal notes. This process cannot change line items.
1. Navigate to the Orders page.
2. Open the needed vendor order.
3. Select the "Vendor Orders" tab.
4. Select "Update." OASIS will automatically pull a list of vendor orders into the left side of the screen.
5. Double-click on the needed order to open it.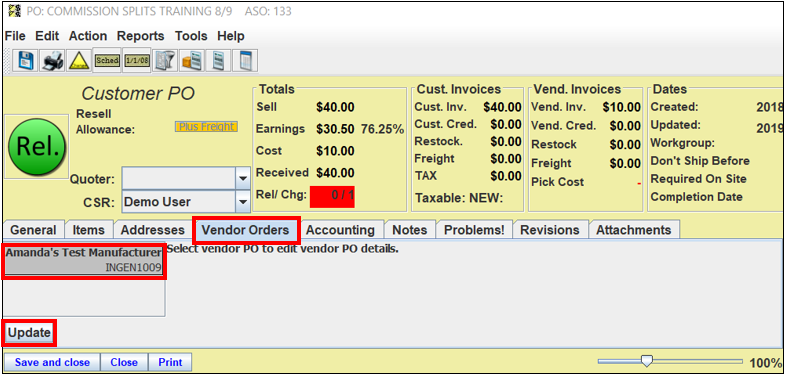 6. Use the tabs on the right side of the screen to locate the needed information.
7. Make changes as needed.
8. Select "Save and Close."