Troubleshooting OASIS Pricing
If OASIS pricing isn't matching the pricing within Flash, please follow these steps below.
Step 1: Compare OASIS pricing to flash pricing
- Go to Quotes
- Highlight the line that the price doesn't match
- Select Cooper
- Price and availability (NOTE: Prices pull from Flash)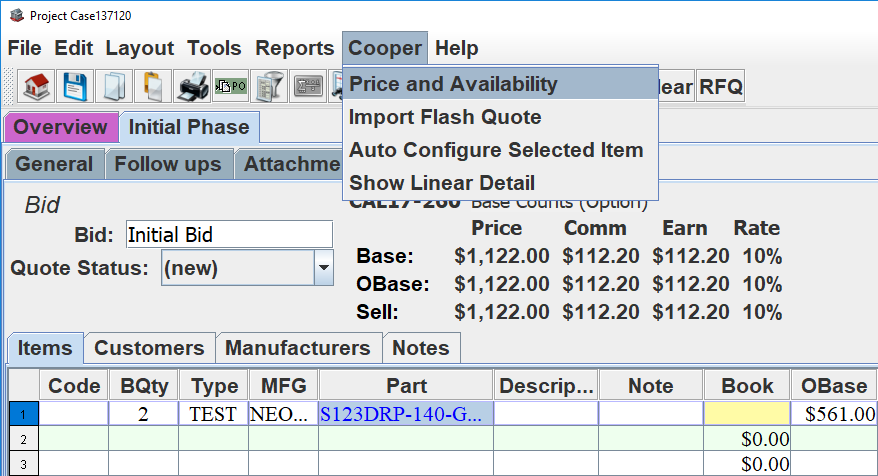 Step 2: Checking effective end date
- Go to the price list
- Find the line for that part that isn't matching
- Look at effective end date on that line
- If effective end date is not a week from today, it has just been entered in.

Single line price difference
- Delete that line and reprice it in the quote
- You will be prompted to update the effective end date
- Select "Cancel"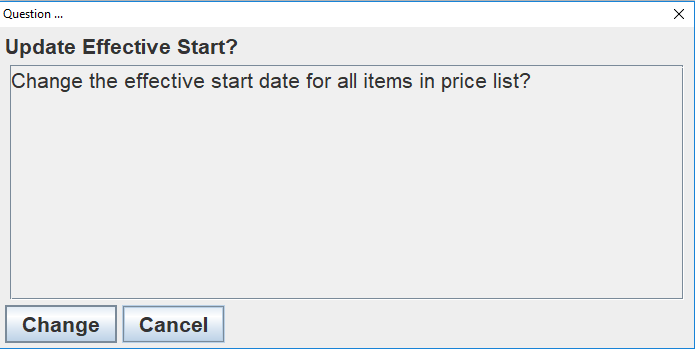 Multiple line price differences- Refresh manufacturer pricing list
- Go to Pricing
- Highlight the manufacturer
- Select Cooper
- Select Activate new dynamic price list

Step 3: Set quote path
- Open price list
- Go to level names tab
- Set quote path for recommended, min, target max (In that order)

If pricing still doesn't match Flash after these steps please contact us.
OASIS Sales Software Support
501-843-6750
support@oasissalessoftware.com