1. Navigate to the Manufacturers page.
2. Create a new manufacturer or open an existing manufacturer.
3. The "Manufacturer Editor" window will appear.
4. Select the "General" tab.
5. Select "P2P" in the "Specialization" field.
6. Select the "Configure Specialization" link.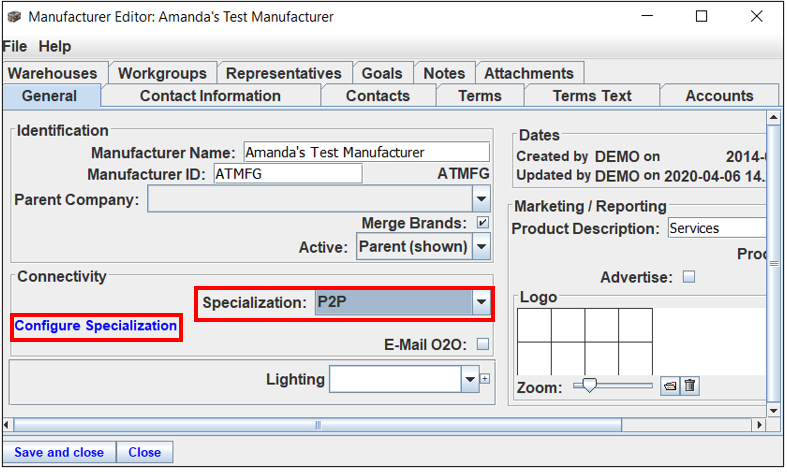 7. In the "Forecast" tab, enter the P2P location provided by customer support.
8. Enter the P2P company, brand and password provided by customer support.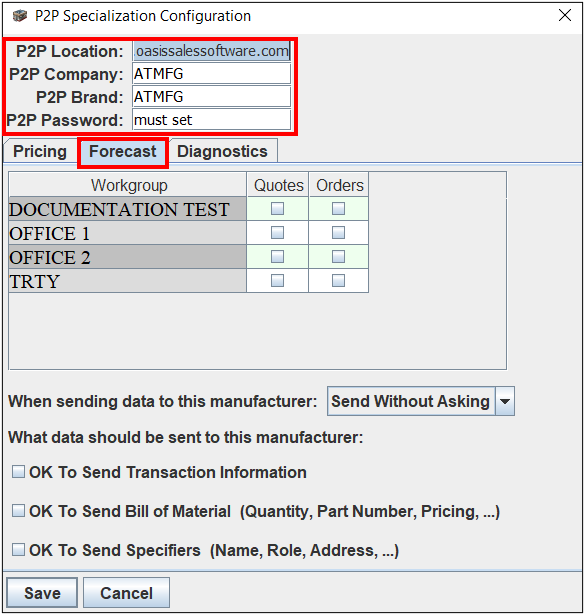 9. Select the workgroup(s) you wish to send data to by checking the "Quote" box and/ or the "Orders" box in the same row.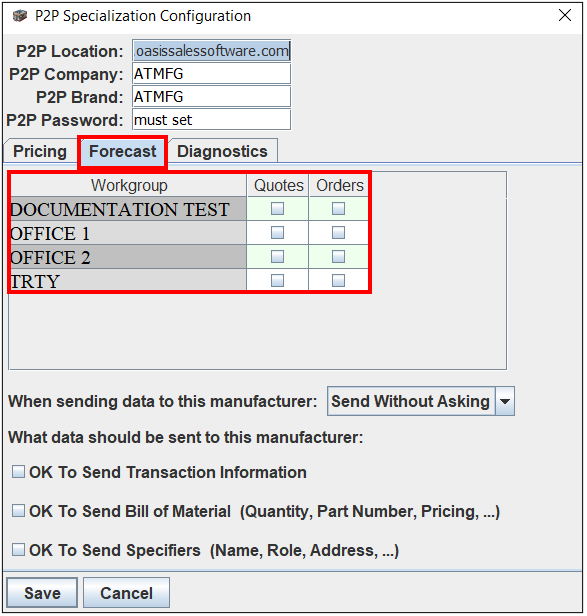 10. Set the data to "send without asking" or to "ask every time."
11. Choose the type of information to be sent to the manufacturer by selecting the corresponding boxes.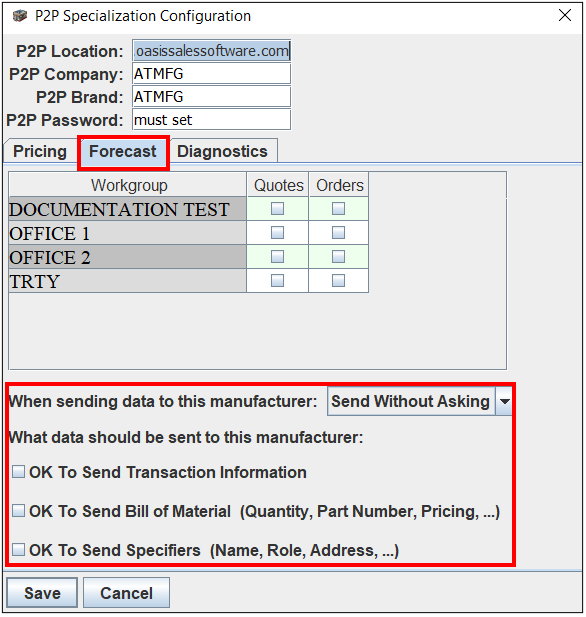 12. Select "Save" to close the window.
13. Select "Save and Close" to close the "Manufacturer Editor."
14. Restart OASIS for the changes to take effect.