To get started with OASIS, users must first download one server installation per office. We recommend installing the server on a reliable computer that is not regularly used for day to day office activity.
1. Navigate to http://www.oasissalessoftware.com/MainSite/resources.html#install-oasis.
2. The OASIS Sales Software Install website will open.
3. Select "OASIS Server 64 BIT." Note: the server installation includes a client. For more information on downloading the client version, click here.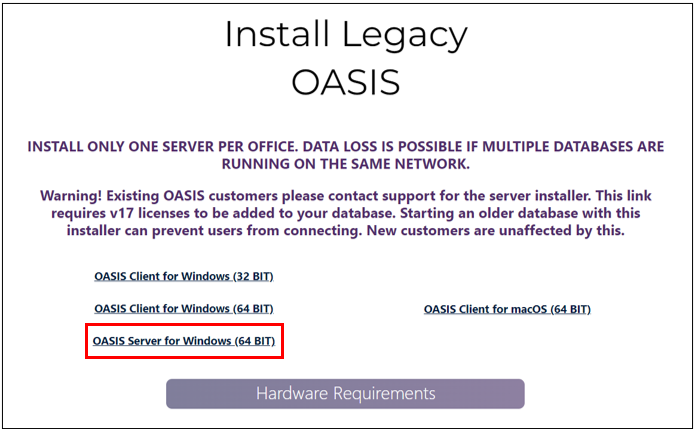 4. Save the file to the computer set to host the server. Note: we do not recommend installing the server version on a computer that is used daily for other tasks.
5. After the download is completed, double-click the OASIS icon on your computer.
6. The "OASIS Server Setup Wizard" window will appear.
7. Select "Next."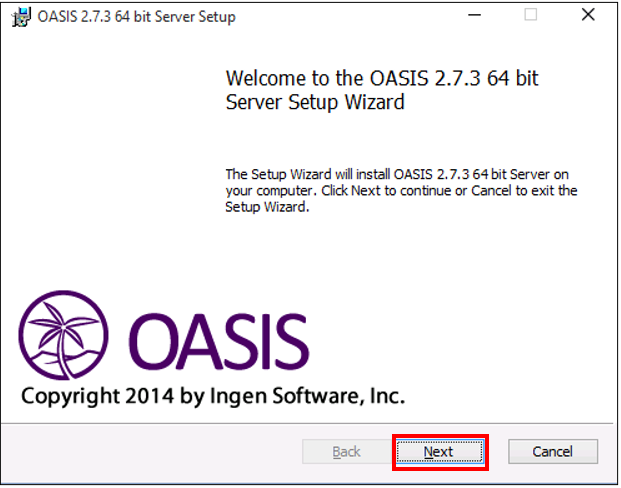 8. Read and accept the terms in the license agreement.
9. Select "Next."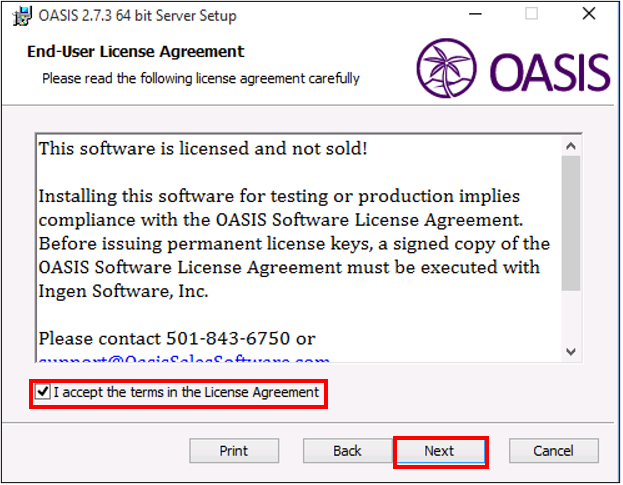 10. Select the installation directory. Note: the default directory is recommended.
11. Select "Next."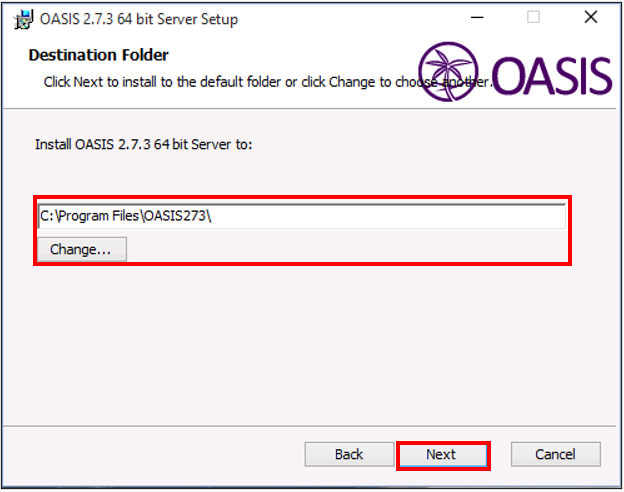 12. Select "Install" to start the installation.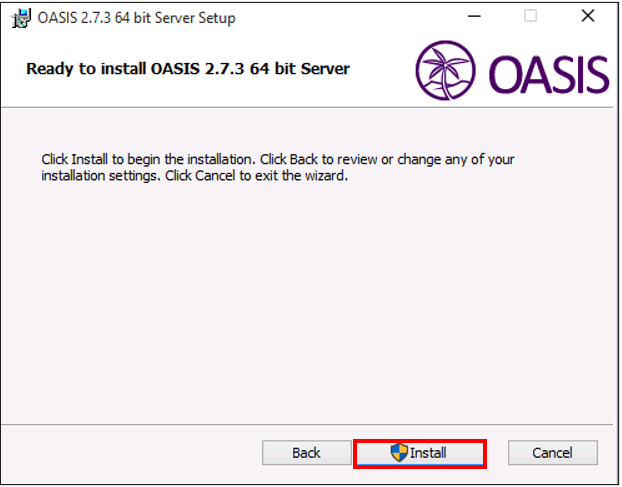 13. The next window will display the progress of the installation.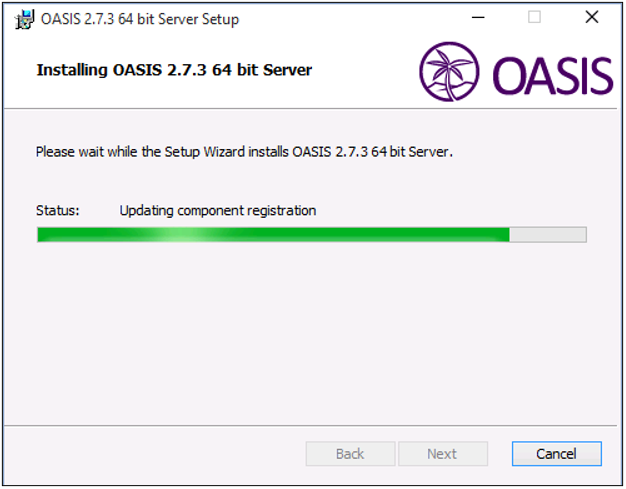 14. After the installation is completed, select "Finish."