OASIS connectivity with JESCO Lighting Group is now available to use. Users must first contact OASIS Support at support@oasisssalessoftware.com or 501-843-6750 to receive the user and password required below.
1. Navigate to the Manufacturers page.
2. Open the JESCO manufacturer entry.
3. Select the "General" tab.
4. Set the "Specialization" field to "OASIS Specialization."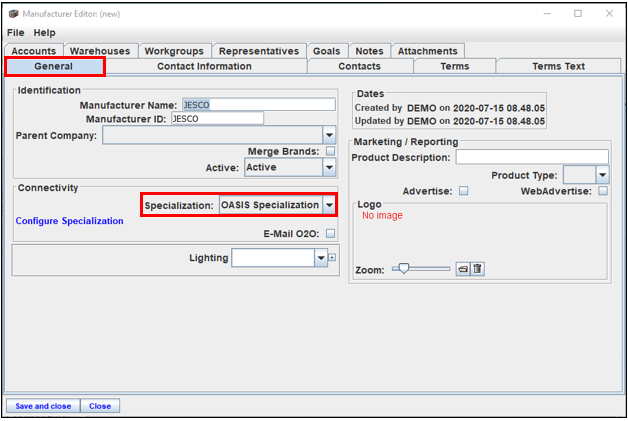 5. Select "Configure Specialization."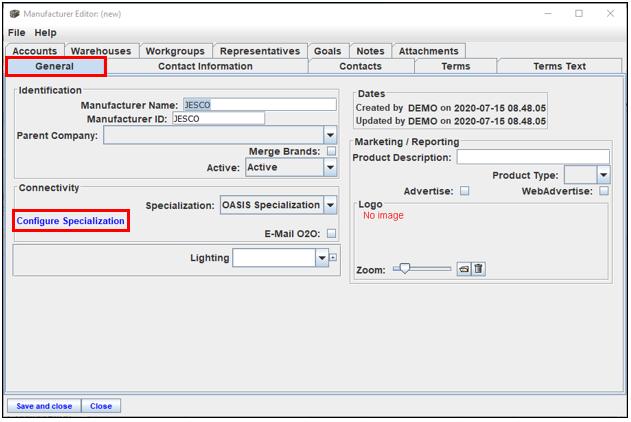 6. A new window will appear.
7. Enter the following into the "URL" field: http://web2.oasisSalesSoftware.com/data/Jesco
8. Enter the user and password provided by OASIS Support into the "User" and "Pass" columns for the primary workgroup.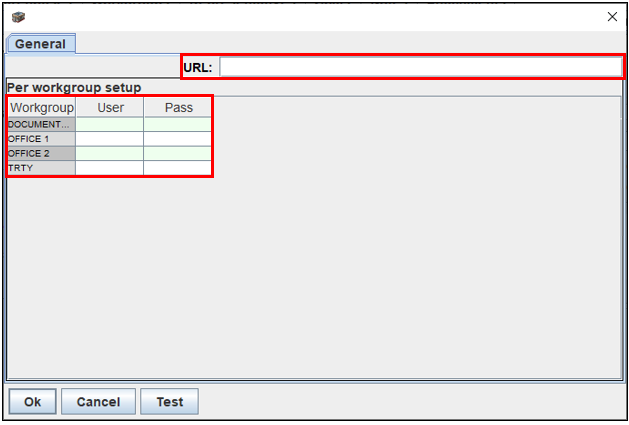 9. Select "Test." Note: users must tab off of the Workgroup for OASIS to recognize that the user and password have been entered.
10. The "Setup test" window will appear indicating that the setup is complete.
11. Select "Ok."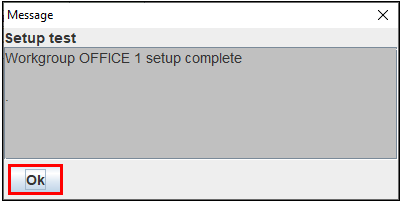 12. Select "Save and close" to close the manufacturer editor.