The Order Status section of the O4 Customer Portal provides agency customers with the ability to view shipping information, including tracking, for their orders.
Requirements:
1. Select the Order Status section.
2. Users have the ability to search and filter orders.
Shipping Updates- search for orders that have recently received shipping information
Search by PO#- search by the purchase order number
Search by Project Name- search by the project name associated with the order
All Manufacturers- search for orders for all manufacturers
Open Orders- search for orders that do not have the "closed" order status
My Orders- search for orders that have the login listed as a contact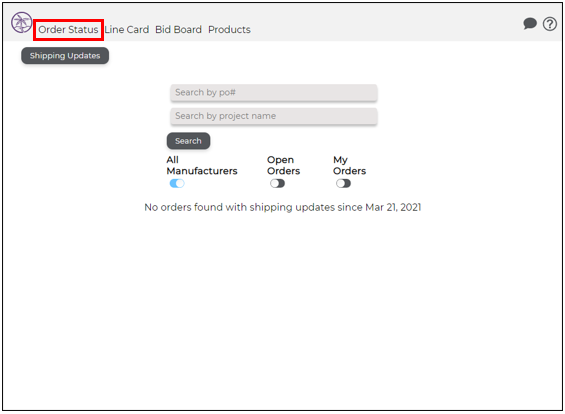 3. Use

to generate the search listing. Note: only 30 transactions will display at a time.
4. Double click an entry to open the transaction.
5. The order detail screen will appear, showing line item information including tracking.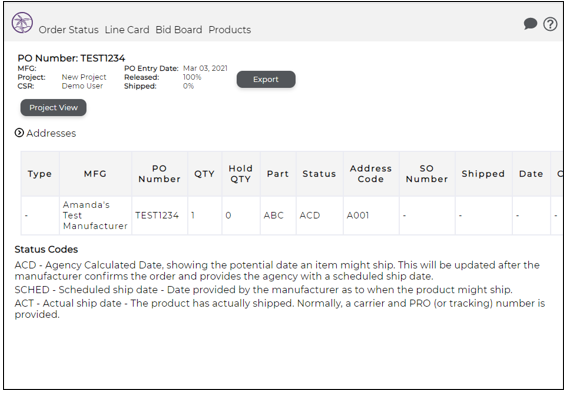 6. Users can print the order to PDF, XLSX, or create an O2O file by selecting

.
7. Users can switch to the Project View by selecting

. This will show the quote that the order was converted from.