The Products section of the O4 Customer Portal allows customers to look up product information from all manufacturers or from a selected list of manufacturers. Users can choose to show customer specific pricing instead of book pricing by enabling the Use customer pricing rather than book (Products Section) global setting.
Requirements:
1. Select the Products section.
2. The "Search All MFGs" will be checked by default. To look up a catalog number for a specific manufacturer, uncheck the "Search All MFGS" checkbox. A manufacturer name drop-down list will appear.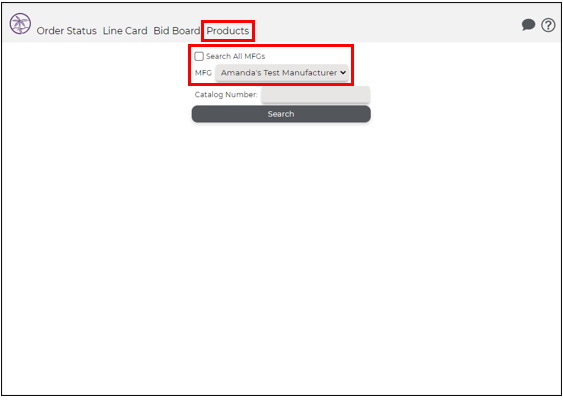 3. Enter a catalog number into the "Catalog Number" search bar.
4. Select

.