Users must have the following Reports security access to create a tile: Admin, Create, Update, View All, and Reports.
1. Click the
icon.
2. Select Configuration from the drop-down list.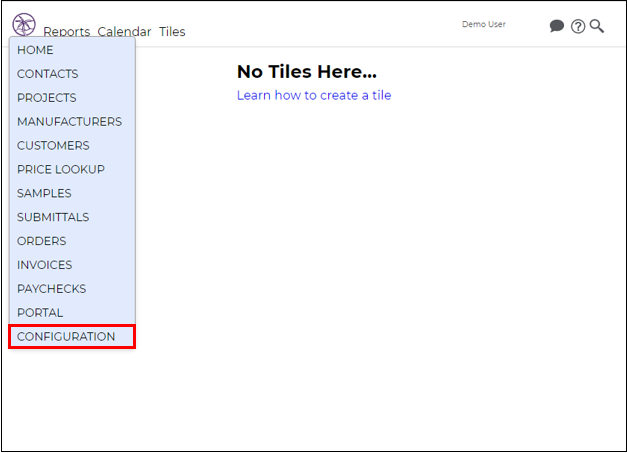 3. Click Users.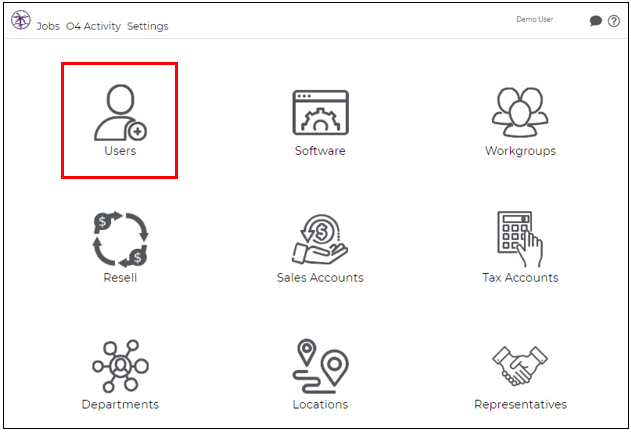 4. The Users Listing will appear. Open a user.
5. The User Viewer will appear. Click

to edit, then click the Security tab.
6. In the Reports row, check the Admin box, then uncheck the Delete and Read boxes.
7. Click
.