The ability to create a tile is controlled by the following security access to Reports: Admin, Create, Update, View All, and Reports. To learn more about security settings for a user, click here.
1. Click the
icon.
2. Select Configuration from the drop-down list.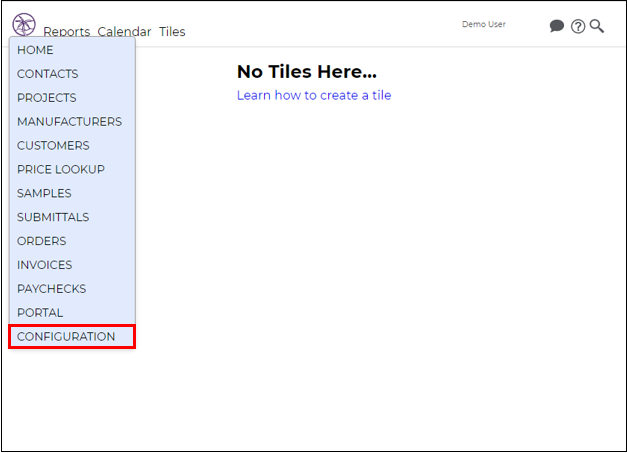 3. Click Users.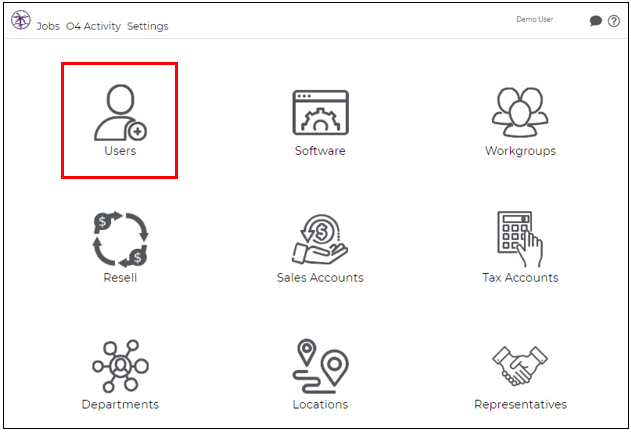 4. The Users Listing will appear. Open a user.
5. The User Viewer will appear. Click

to edit, then click the Security tab.
6. In the Reports row, check the Admin box, then uncheck the Delete and Read boxes. Note: checking the Admin box automatically checks all the boxes in the row, hence why we move backwards to set up the correct security access for creating a tile.
7. Click
.