OASIS can now access ABB's website configurator. This article will explain how to set up and use the configurator within OASIS.
Setting Up the ABB Configurator
1. Navigate to the Manufacturers page.
2. Open the ABB manufacturer entry.
3. Select the General tab.
4. Select "OASIS Specialization" from the "Specialization" drop-down list.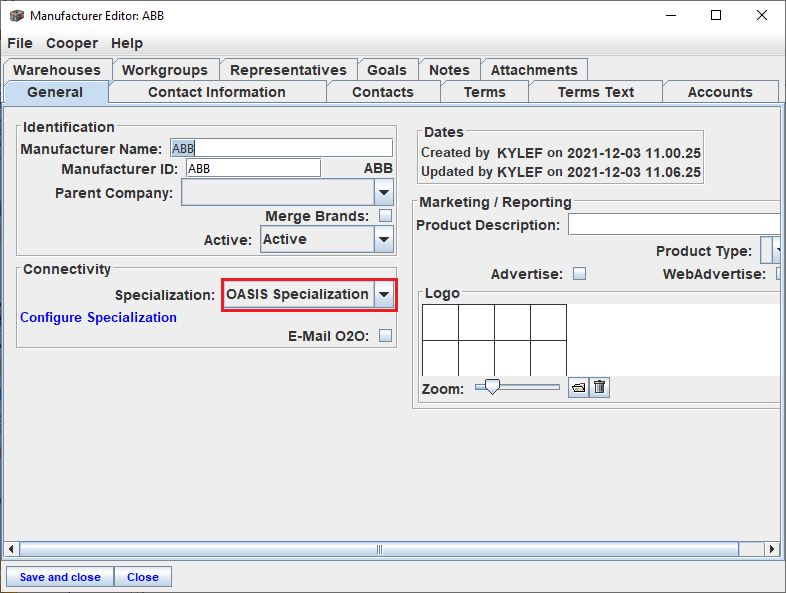 5. Select "Configure Specialization."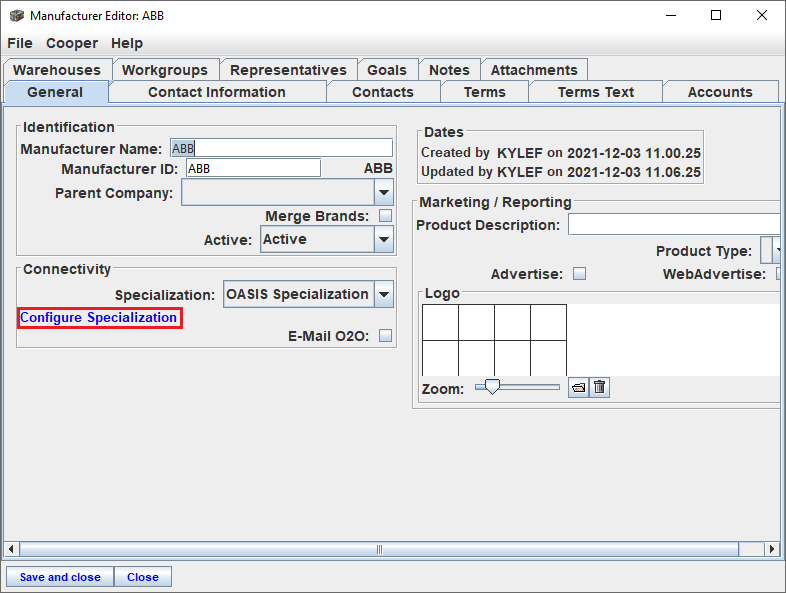 6. A new window will appear.
7. Enter the following URL into the "URL" field: https://www.tnbmobile.ca/extselector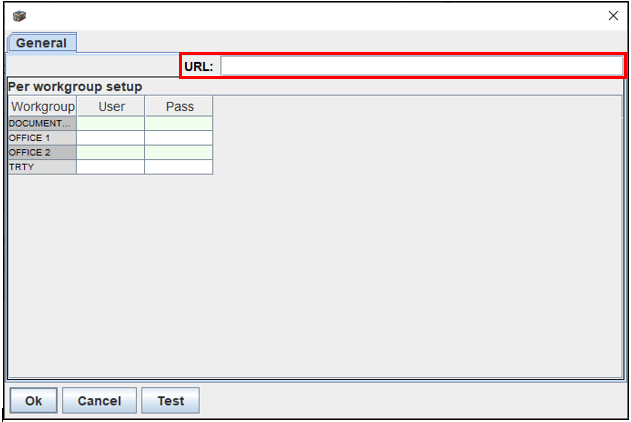 8. Enter "site" into the user and password field for the appropriate workgroup. ABB will authorize access from their site.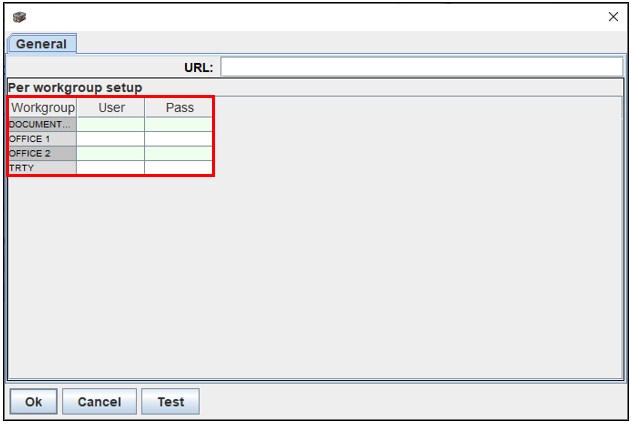 9. Select

. A pop up should appear stating that the set up was complete.