The Submittals tab of Global Settings allow users to customize settings that affect submittals. This article will define and provide recommendations for each setting available. Note: changes made in O4 will also be made in Legacy OASIS unless the setting is O4 specific.
1. Click the
icon.
2. Select Configuration from the drop-down list.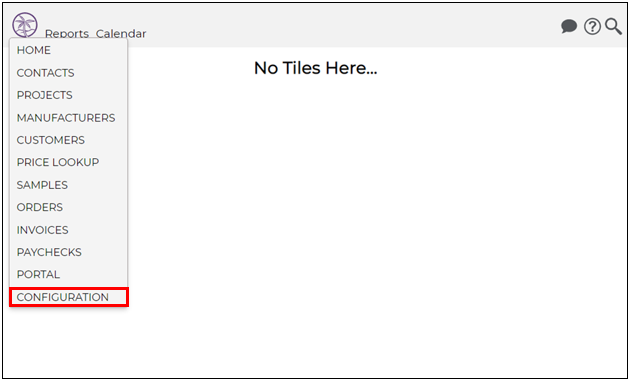 3. Click Software.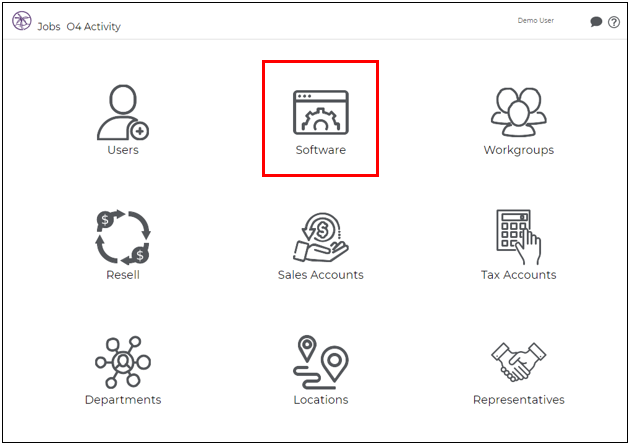 4. The Software page will appear. Click the Global Settings tab, then the Submittals tab.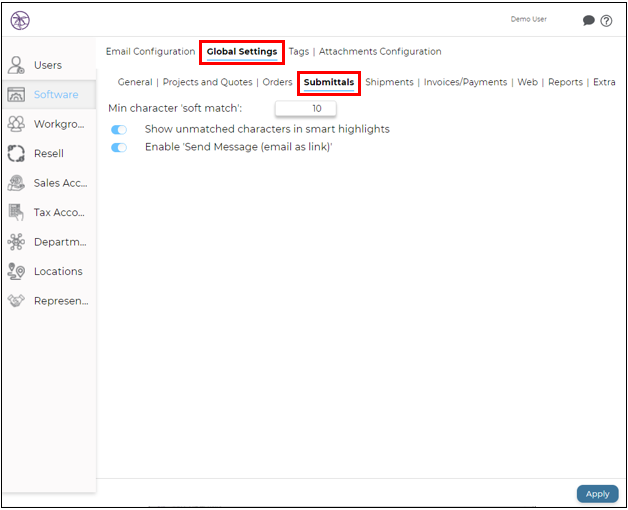 Setting / Field
Purpose / Action
Recommendation
Min character "soft match": X
When scanning for learned highlights, the system will acknowledge an approximate match if X characters on the left (start) of the catalog number match exactly.
Discretionary
Show unmatched characters in smart highlights

Will be removed in a future update.

Off
Enable "Send Message (email as link)

Email submittals as a link
In O4, these links expire per the default attachment expiration setting in the Web tab

Discretionary