The Submittals tab of Global Settings allow users to customize settings that affect submittals. This article will define and provide recommendations for each setting available. Note: changing settings from O4 impact Legacy OASIS as well.
1. Click the
icon.
2. Select Configuration from the drop-down list.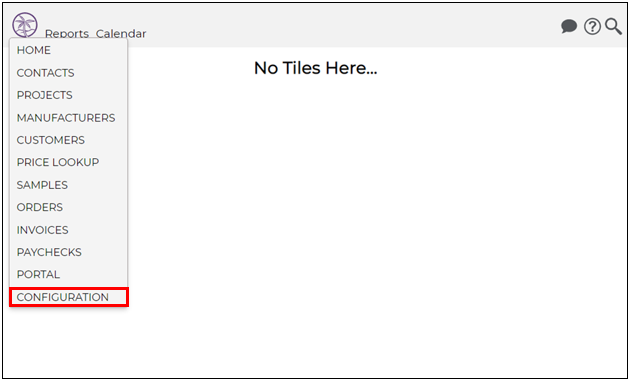 3. Click Software.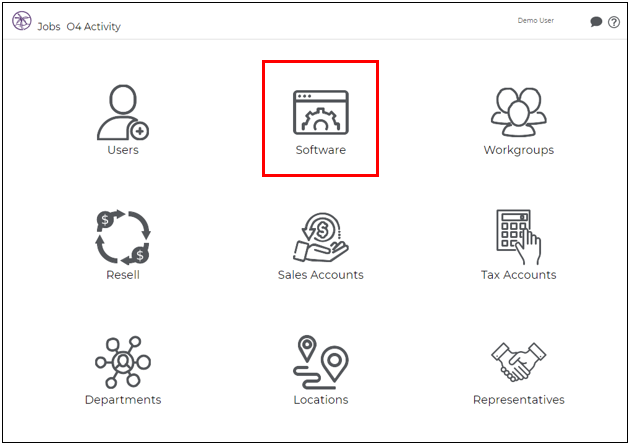 4. The Software page will appear. Click the Global Settings tab, then the Submittals tab.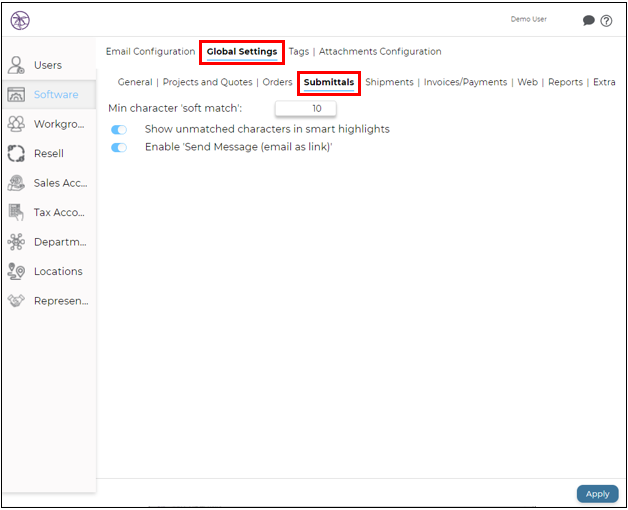 Setting / Field
Purpose / Action
Recommendation
Min character "soft match": X
When scanning for learned highlights, the system will acknowledge an approximate match if X characters on the left (start) of the catalog number match exactly.
Discretionary
Show unmatched characters in smart highlights

(To be removed)

Off
Enable "Send Message (email as link)

Email submittals as a link
In O4, these links expire per the default attachment expiration setting in the Web tab

Discretionary