Search tags can be used to create fields that are not currently in OASIS. Once a search tag has been applied to a transaction or entry, it can be used for reporting and searching purposes. Note: tags create attachments inside the transaction or entry. Users can hide these attachments by turning off the Show Search Tag Attachments in listing setting in Global settings.
CAUTION: deleting or modifying a search tag can adversely affect transactions and entries that currently have the tag selected. A script is required to make these changes. Please contact OASIS Support by calling 501-843-6750 or emailing Support@OasisSalesSoftware.com to receive a script.
1. Click the
icon.
2. Select Configuration from the drop-down list.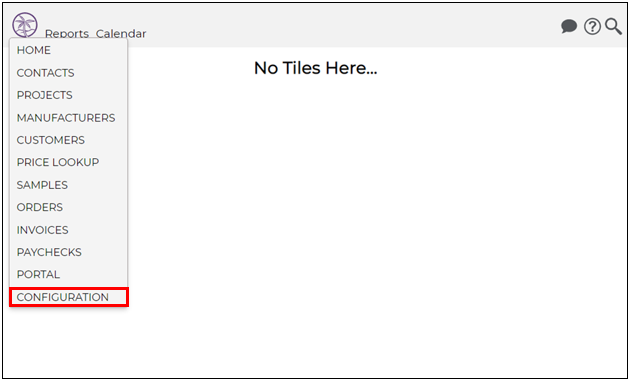 3. Click Software.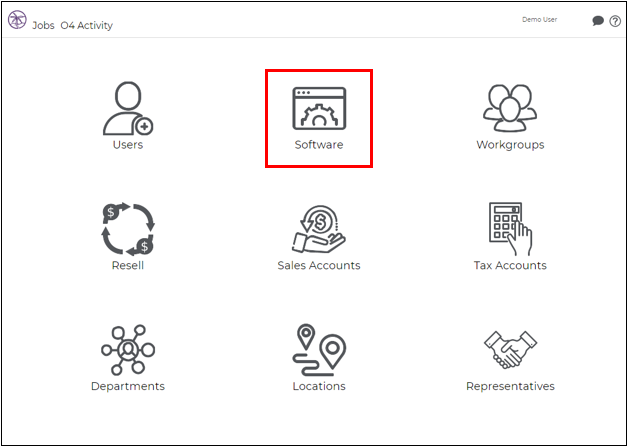 4. The Software page will appear. Click the Tags tab.
5. Click

to create a new tag.
6. Enter a name into the Name field. Note: do not use special characters.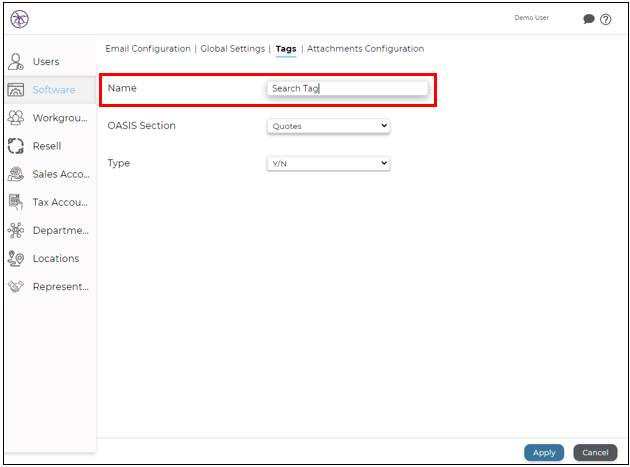 7. Select a section from the OASIS Section drop-down field. This will be where the tag appears. Note: the Open option is not functional.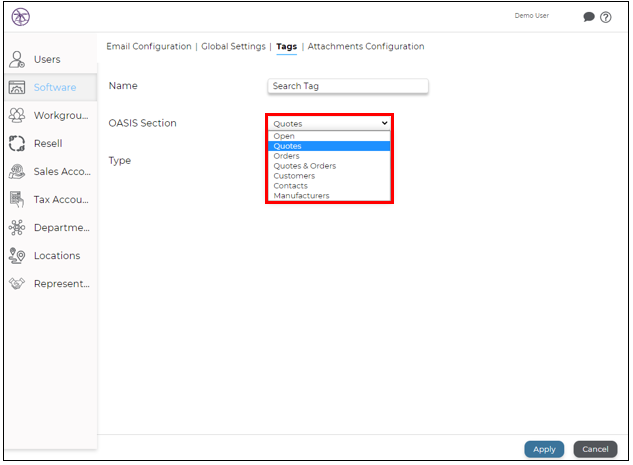 8. Select a type from the Type drop-down field. This is the type of tag being created.
Y/N- create a "yes" or "no" option
Choice- create a list of options to select from (requires values to be inputted; see next step)
Text- create a free form text field
Date- creates a date field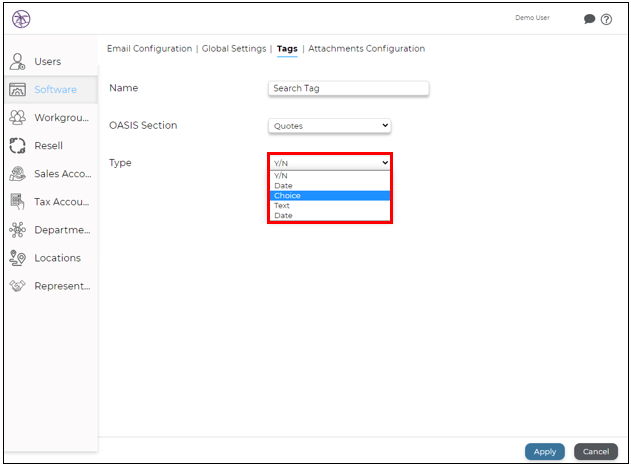 9. If the Choice type is selected, the Value field will appear.
10. In the Value field, enter the choices users will be able to choose from. Press Enter to save each option and click

to remove an option.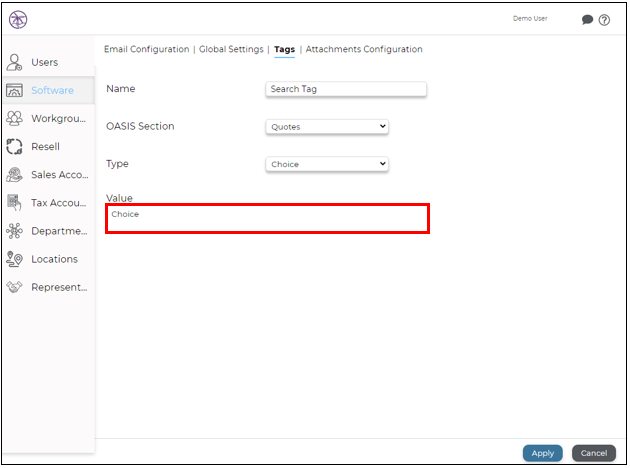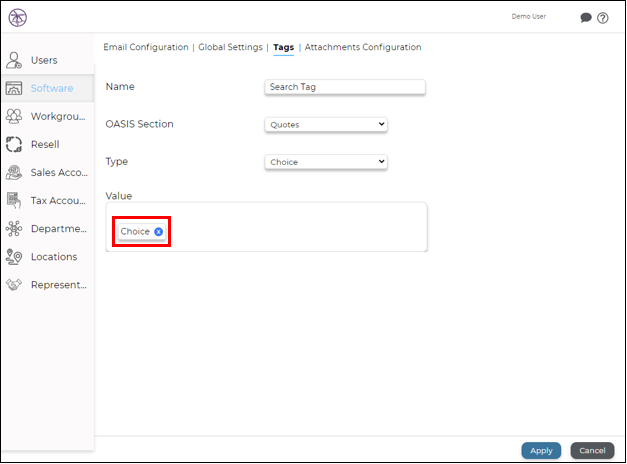 11. Click

to create the search tag.