Use these instructions to add new SQL Anywhere (Sybase) keys on the Macintosh.
Steps
Download link sent to you by OASIS support
Run the install script
Key the admin password
Restart the database server.
Download
Download the link sent to you by OASIS support. This should be done on the Macintosh server running the OASIS database.

For most systems, just click on the download folder and open the DBSRV11 named folder created in the download: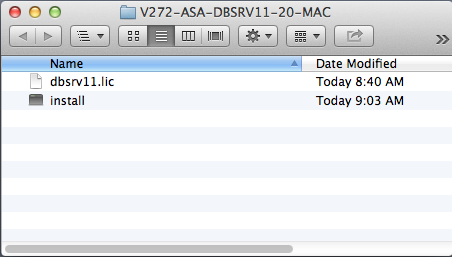 Click on the item named "install" and you will get the "are you sure" window: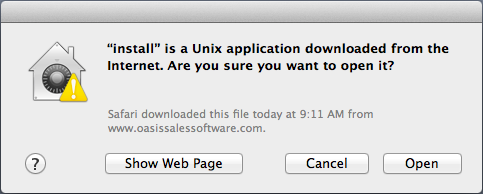 Click "Open" - this will run a script to install the actual keys in the proper location on your Macintosh: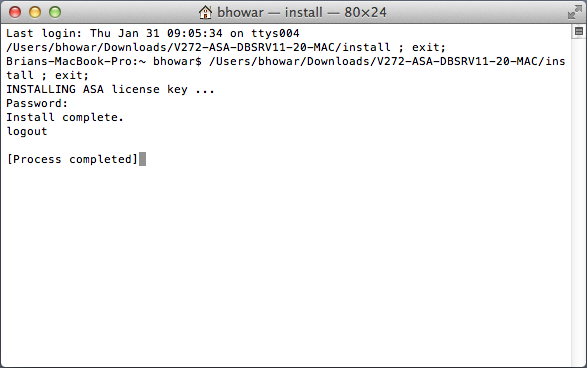 You will need to key your password (if you do not have admin access to the server, logout and login as an administrator, repeating the process).
Restart Database
Use your regular process to stop and start the database.