When a user is working remotely, this might slow the Cloud sync down noticeably and in some cases slow down the database performance for all users. It is best that remote user's sessions not be allowed to trigger the sync. Note: this process must be completed by a user with administrative access.
1. Navigate to the Configuration page.
2. Select "Software" from the drop-down list.
3. Select "Preferences."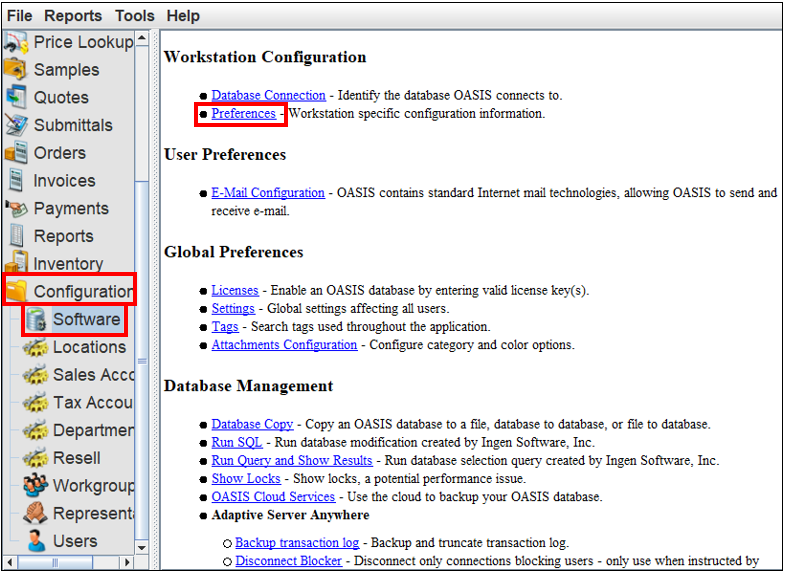 4. The "Workstation Preferences" window will appear.
5. Select the "Database" tab.
6. Uncheck the "if setup" use this system for sync services" box.
7. Select "OK."