OASIS allows users to cover receipt checks and make payments through the software. Users can enter check information and apply these checks to unpaid invoices.
1. Navigate to the Payments page.
2. Select "File," and then hover over "New."
3. Select "New Commission Check."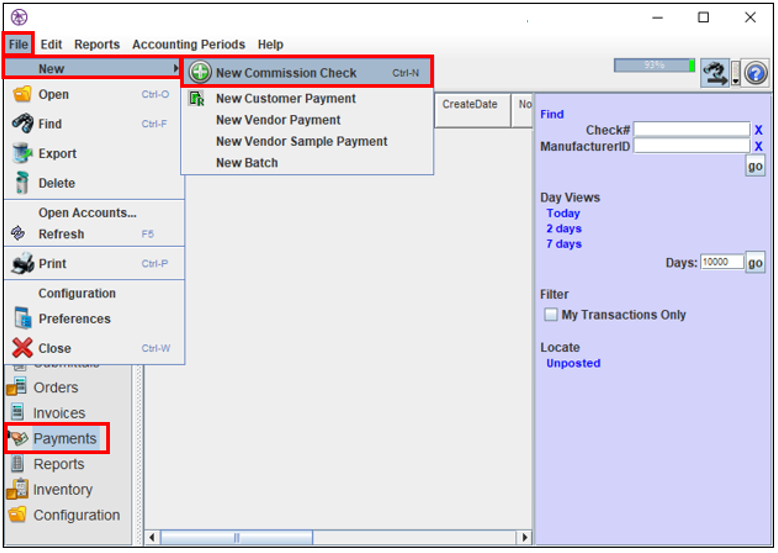 4. The "Select Manufacturer" window will appear. Select a manufacturer.
5. Select "OK."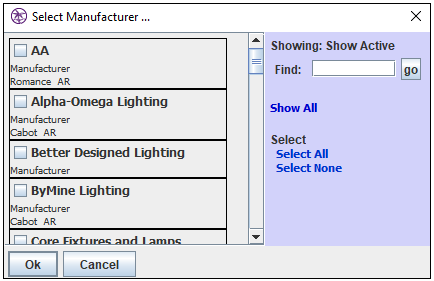 6. The "Payment Editor" window will appear.
7. Enter the "Check Number" and the "Check Amount." Note: if the check is for two or more factories, it is best to split the check and apply payments separately.
8. Enter the date received, the invoice starting date, and the invoice ending date. Note: generally, if a check is received in December, it will cover invoices for November.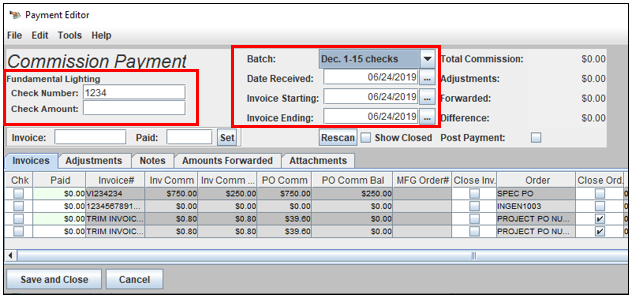 9. A list of invoices should appear. If not, select "Tools," and then select "Show Unpaid Invoices" to view all payable invoices.