OASIS records deleted transactions through the "Delete Log" file. This file is accessible to admin users only. Note: OASIS release number W990D4 and newer will record deleted reports.
Requires:
1. Navigate to the Configuration page.
2. Select "Software" from the drop-down list.
3. Select "Reports."
4. Select "Delete Log."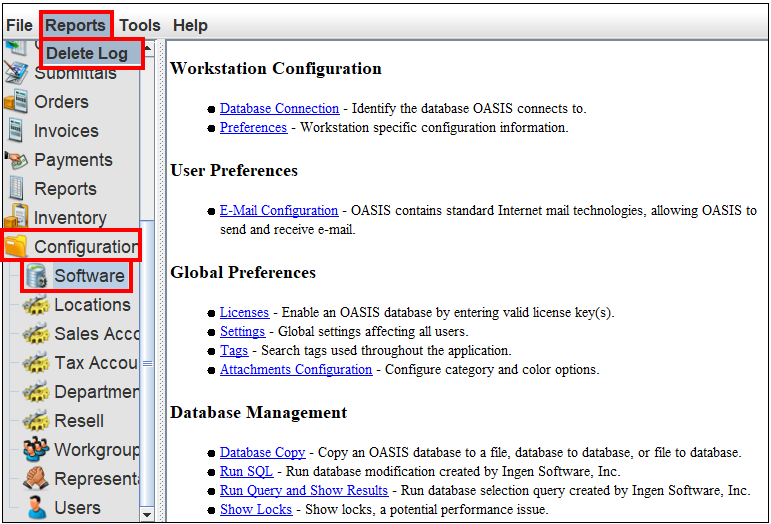 5. The "Scan for deleted items" window will appear.
6. Select an "Output To" field.
7. Customize settings as needed.
Transaction Type- use the drop-down menu to select a specific type of transaction.
Title- enter a title for the report.
Timeframe- select a timeframe for the report. If no timeframe is selected, the report will report on anything ever deleted.
Users- select specific users to report on.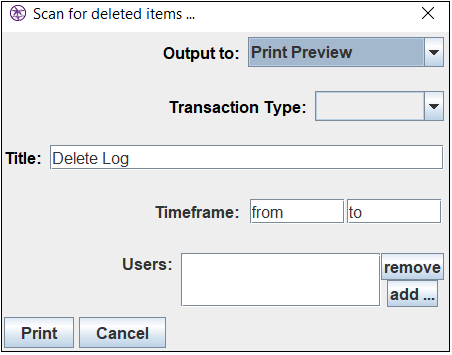 8. Select "Print."