OASIS allows users to pull payment information directly from CSV files sent by manufacturers. This process allows users to conduct business electronically.
1. Navigate to the Payments page.
2. Select "File," and then hover over "New."
3. Select "New Commission Check."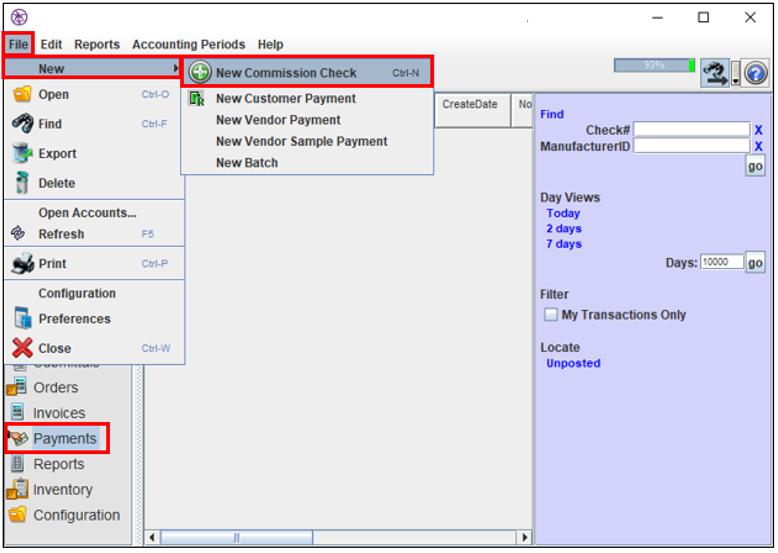 4. The "Select Manufacturer" window will appear. Select the manufacturer who sent you the CSV file.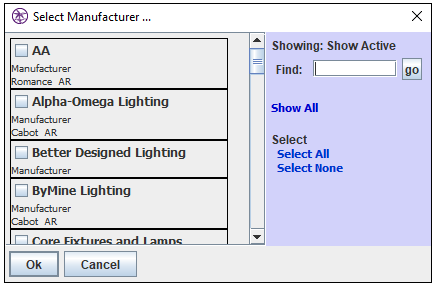 5. The "Payment Editor" window will appear.
6. Enter any needed information, such as the check number and the amount of check.
7. Select "Tools," and then select "Load CSV from Manufacturer."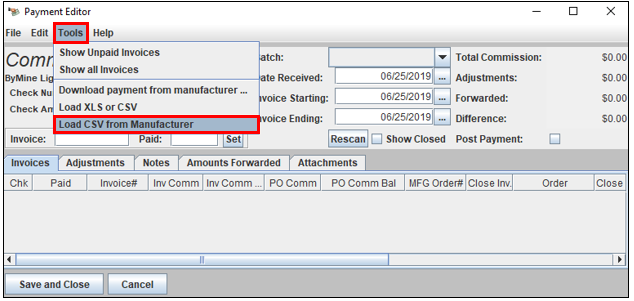 8. Select the CSV file from your desktop.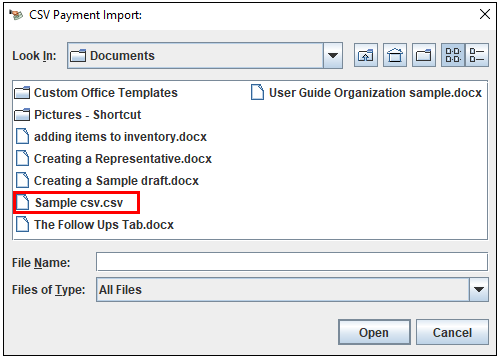 9. Once the file loads, the "Payment CSV Load" window will appear.
10. Select how you would like to view the resulting report.
11. Select "OK."