In addition to adding customer specific notes to a project or quote, users may also add general notes. Similar to customer specific notes, these notes are stored and sorted in chronological order for easy viewing. This process may be completed from the Projects page or the Quotes page. This example will use the Projects page.
1. Navigate to the Projects page.
2. Create a new project, or open an existing project.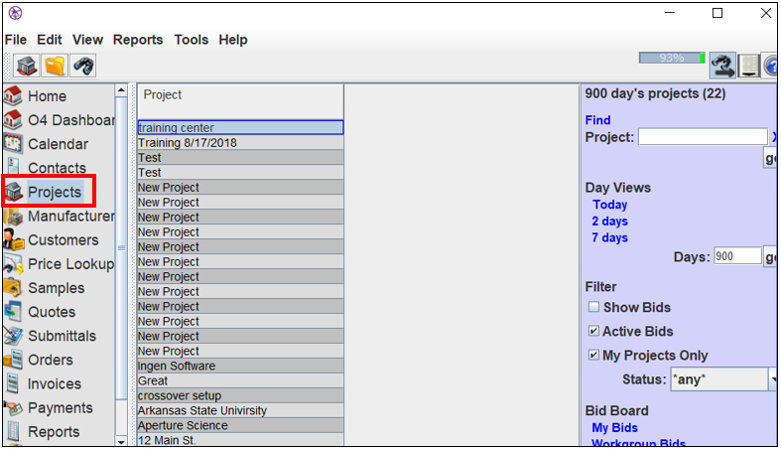 3. Select the needed phase.
4. Select the "Follow ups" tab.
5. Select the "By Date" tab.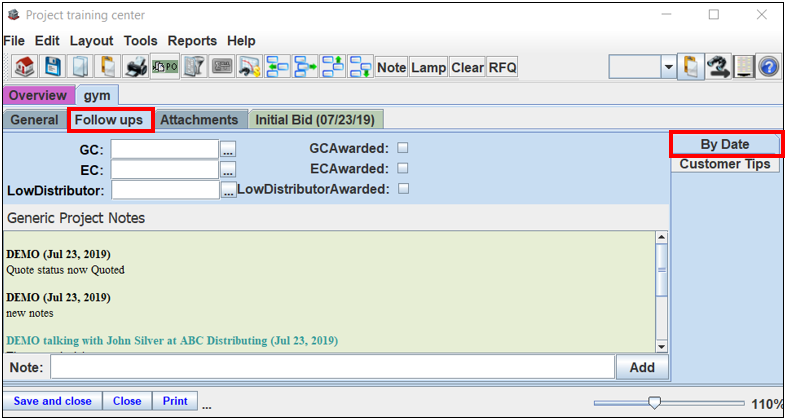 6. All existing notes will be listed in the "General Notes" area.
7. To add a new note, enter text in the "Notes" field at the bottom of the screen.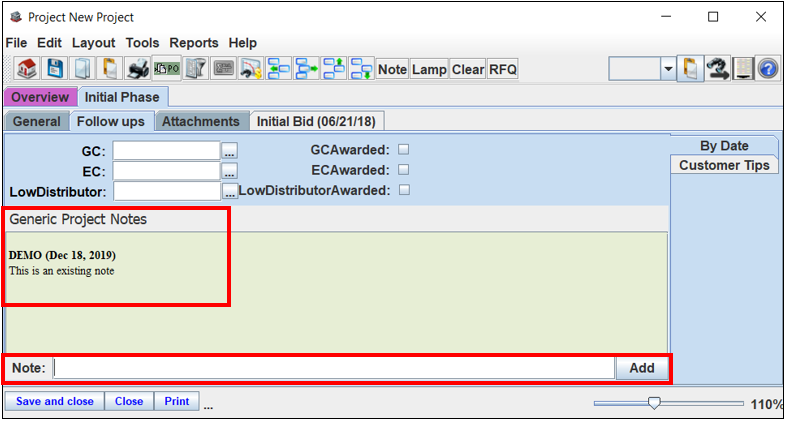 8. Select "Add."
9. The new note will appear in the "General Notes" area.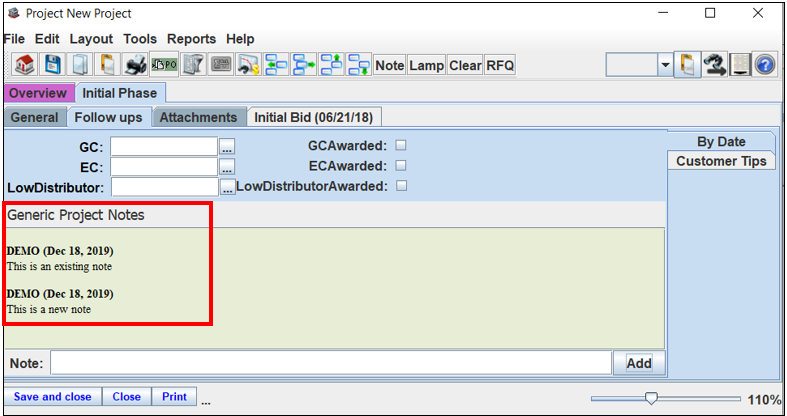 10. Select "Save and Close."