OASIS allows users to create commissioned and resell credits. The process for creating these credits are identical. This example will create a commissioned credit.
1. Navigate to the Invoices page.
2. Select "File." Note: alternatively, select the

button.
3. Hover over "New," and then select "New Commissioned Invoice."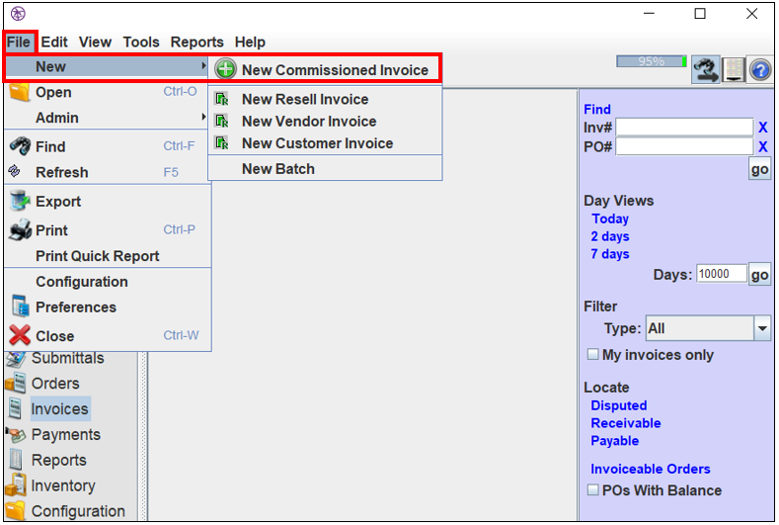 4. The "Invoice" window will appear.
5. In the Invoice header area, enter the manufacturer and PO number. Note: the "Customer" field is required when creating vendor credits and combined resell credits.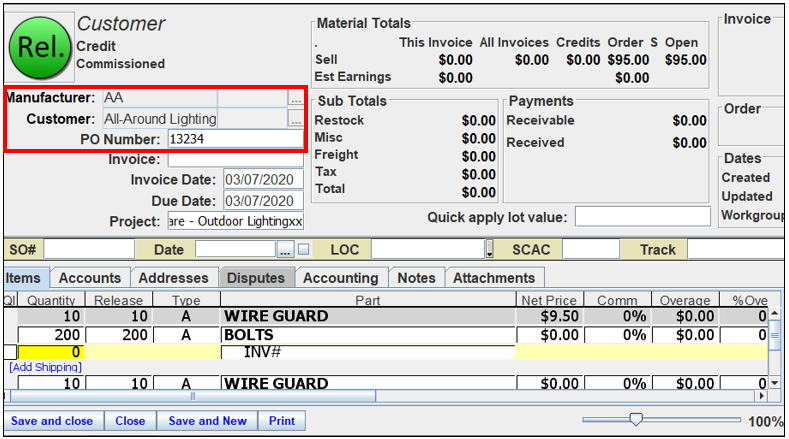 6. Enter information as needed Note: some information may appear automatically. It is recommended that the user reviews this information for accuracy.
Customer- the customer name will automatically appear once a correct PO number is entered.
Invoice- enter the invoice number
Invoice Date- enter the invoice date. Note: the date the invoice was created will automatically appear. This date can be changed.
Due Date- enter the due date for the invoice. Note: the date the invoice was created will automatically appear. This date can be changed.
Project- enter the name of the project associated with the invoice.
7. The "Question" window will appear, asking to create an invoice or credit.
8. Select "Credit."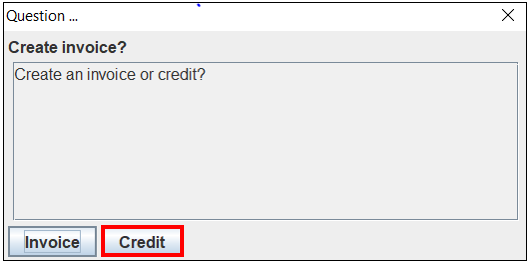 10. In the "Items" tab, enter the quantity being credited to the customer. CAUTION: do no enter a negative sign "-" in front of the quantity, or OASIS will create a new invoice instead of a credit.
11. Tab out of the field.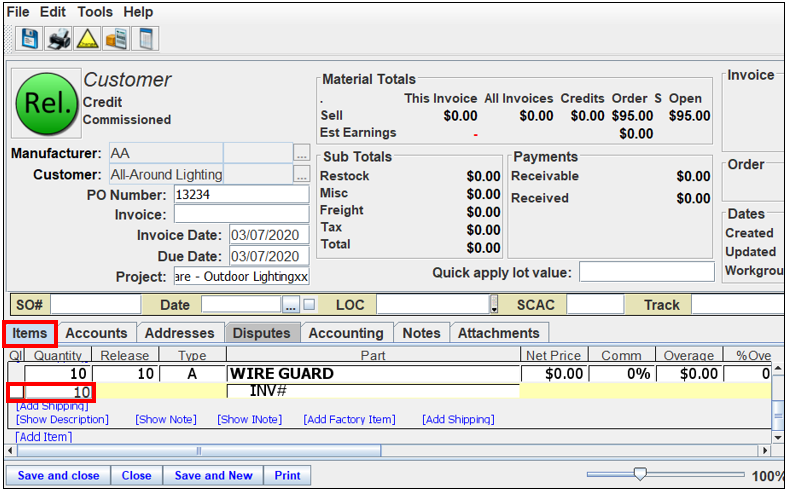 12. OASIS will automatically change the quantity to a negative.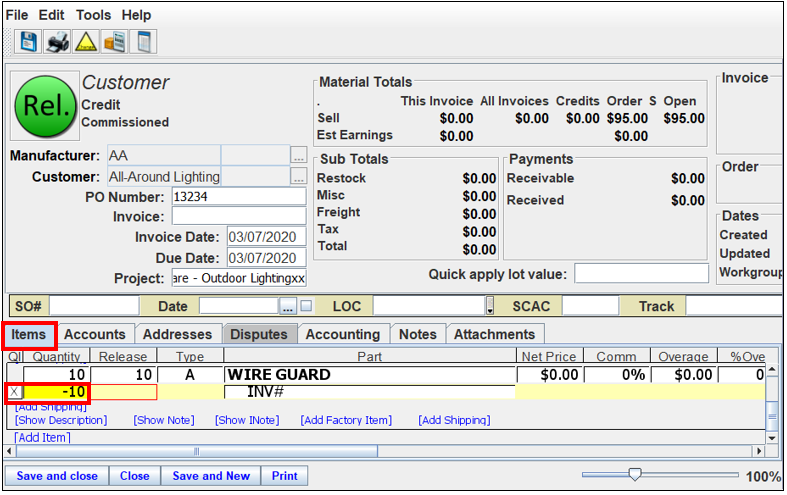 13. Continue creating the credit as you would a normal invoice. The process for creating a credit is identical to creating an invoice. For more information on creating an invoice, click here.
Special Note on Adding Items
if entering a lot line, enter the dollar value without the negative sign in front of it.
restock charges are always positive numbers, reducing the amount of credit.
freight and misc. can either be charged to or credited to customers. Note: use a negative sign when attempting to credit the customer, otherwise the amounts will reduce the total credit.