This article will explain O4 user setup requirements for login and security. To learn more about O4, read our What is O4? help article.
Requirements:
O4 Login Requirements
There are four login requirements. The user account must have:
An email
A password
The No Password checkbox unchecked
The O4 Only or Hybrid (O4/Legacy) user type selected
The General Tab
1. Enter a password into the Password field.
2. Ensure the No Password checkbox is unchecked.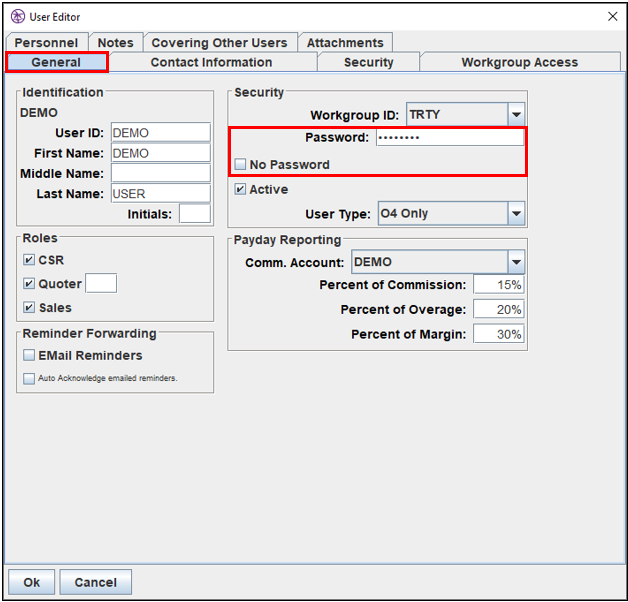 3. Select O4 Only or Hybrid (O4/Legacy) from the User Type drop-down list. Learn more about user types in OASIS.
O4 Only- user can access O4, but not Legacy OASIS
Hybrid (O4/Legacy)- user can access both Legacy OASIS and O4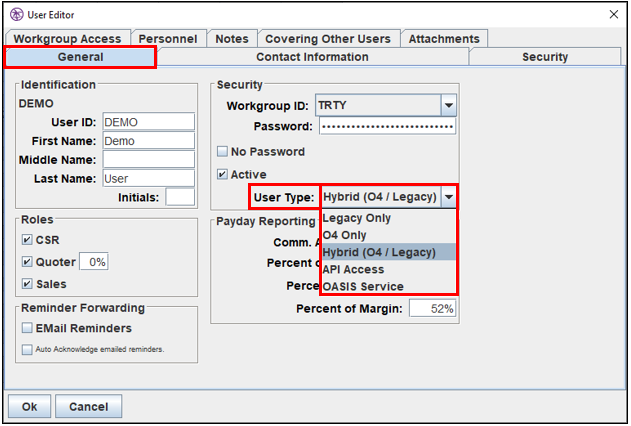 The Contact Information Tab
4. Enter the user's email address. To enter the email address, double-click a cell in the Kind column and select EMail from the drop-down list. Then, enter the user's email address into the respective cell in the Number column. Note: this email must be unique, even if the other user is inactive or Legacy Only.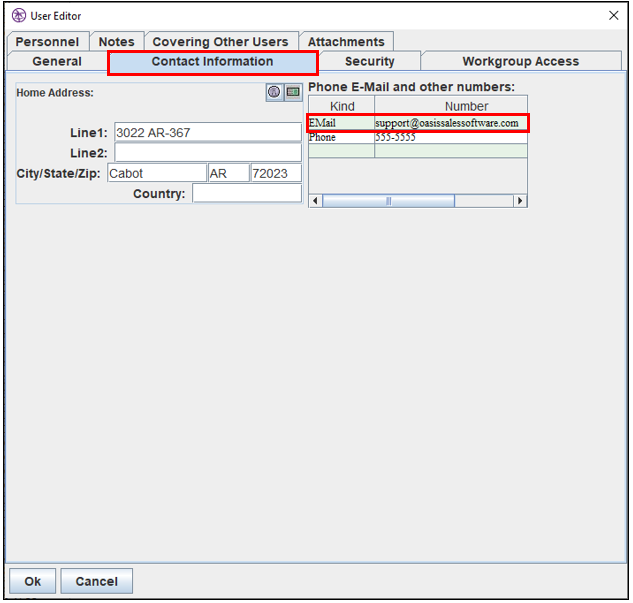 O4 Security Access
The Security Tab
OASIS admins can configure user security rights by checking the appropriate checkboxes on the user's security tab.
To create read-only access, an admin will check only the Read checkbox for each necessary application, shown in the screenshot below. Note: check the View All to see all transactions regardless of the user's assigned workgroup.