Diagnostic settings for Cooper connectivity allow OASIS to log additional information in the user's log file which can be used to diagnose an issue or error. The following settings are available:
Debug information for Cooper's Configurator
Debug information for Cooper's Dynamic Pricing
Debug information for general debugging
Requirements:
Cooper Connectivity must be configured.
CAUTION: do not enable diagnostic setting unless directed to by OASIS Support. Please contact OASIS Support at 501-843-6750 or support@oasissalessoftware.com if you are experiencing issues with Cooper connectivity.
1. Navigate to the Manufacturers page.
2. Open the Cooper parent manufacturer.
3. On the General tab, click Configure Specialization.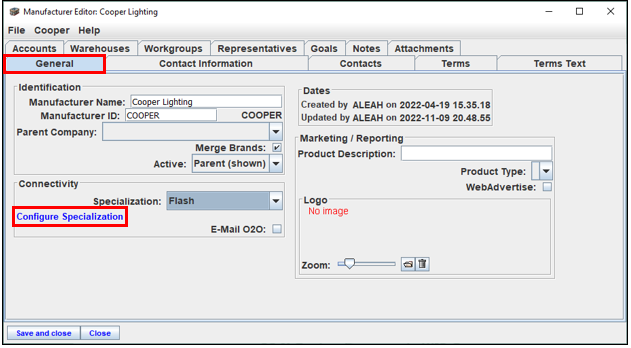 4. The Configure Flash Connection window will appear.
5. Click the Cooper tab, then click the Diagnostics tab.
6. Check the diagnostic feature required to troubleshoot the issue as directed by OASIS support.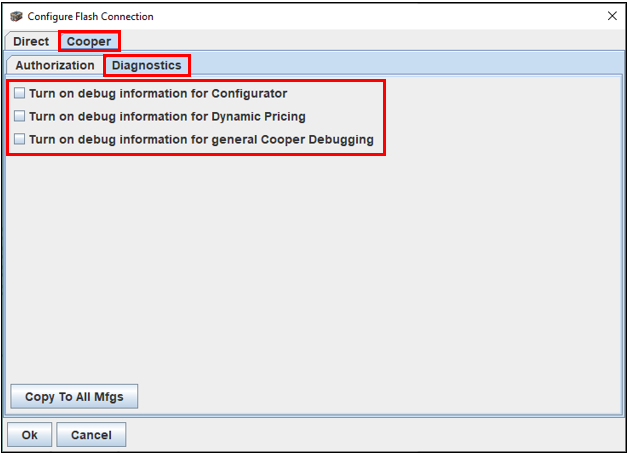 7. If requested by your assisting OASIS support team member, click Copy to All Mfgs.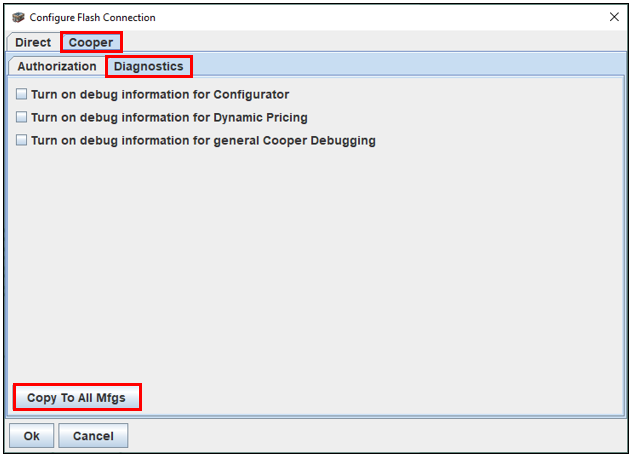 8. Click Ok.