Flash Shipping Conditions in Oasis
Table of Contents
The Flash shipping condition can be made to auto select during the direct send process to Flash if the freight types in OASIS are renamed to be similar to the shipping conditions in Flash. OASIS will auto select the shipping condition based on the matching text.
Note: Editing the existing freight types will change the label on all instances where these were used in the past. Please consider adding all new freight types versus renaming existing ones.
Setup
Here is a list of the current Flash Shipping Conditions:
Standard
Pick up
Next Day Air
2nd Day Air
Customer Arranged Fr
3rd Day Air
Saturday Air
In the Orders section of OASIS, go to File > Configuration. Add the above shipping conditions to the list of freight types (or edit your equivalent existing entry to be more similar to these terms.)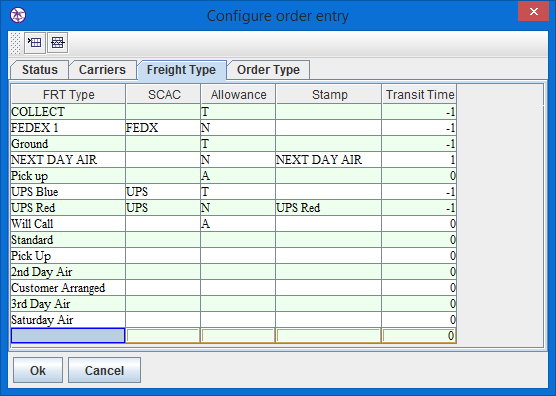 Note: Is important to not alter the settings and checkboxes on these tabs unless you are sure of the change. Many of these settings directly control certain background processes in OASIS.
Sending the Order to Flash
Create the order as you normally would, selecting the freight type on the General tab of the order.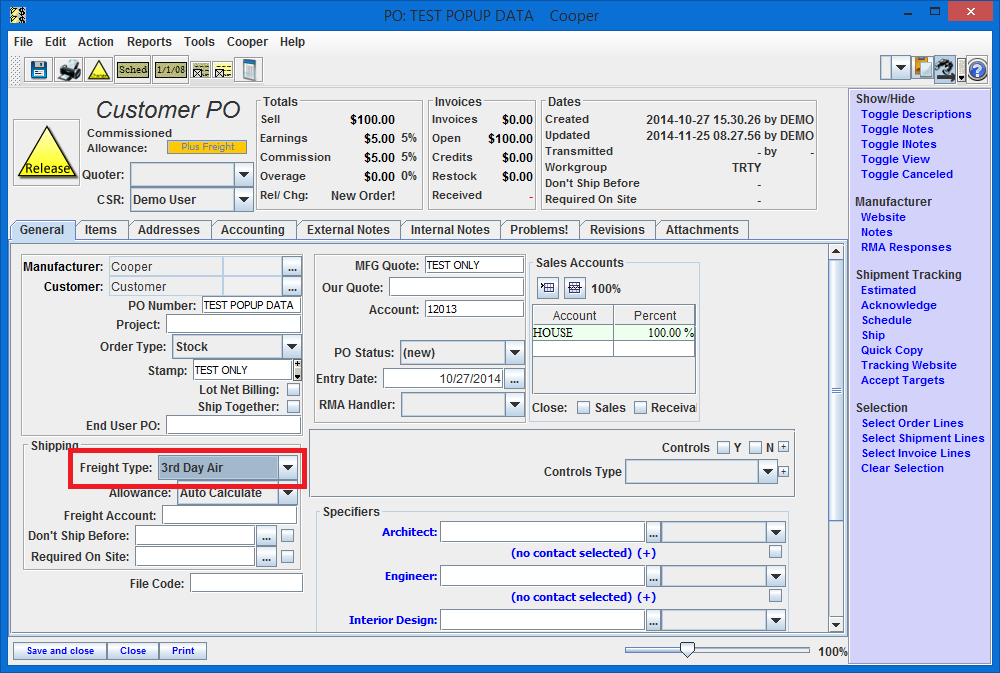 Select the manufacturer copy print with the Send Direct option.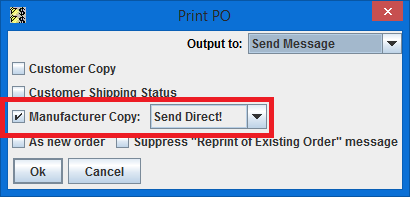 Review the order preview, then click Send Now.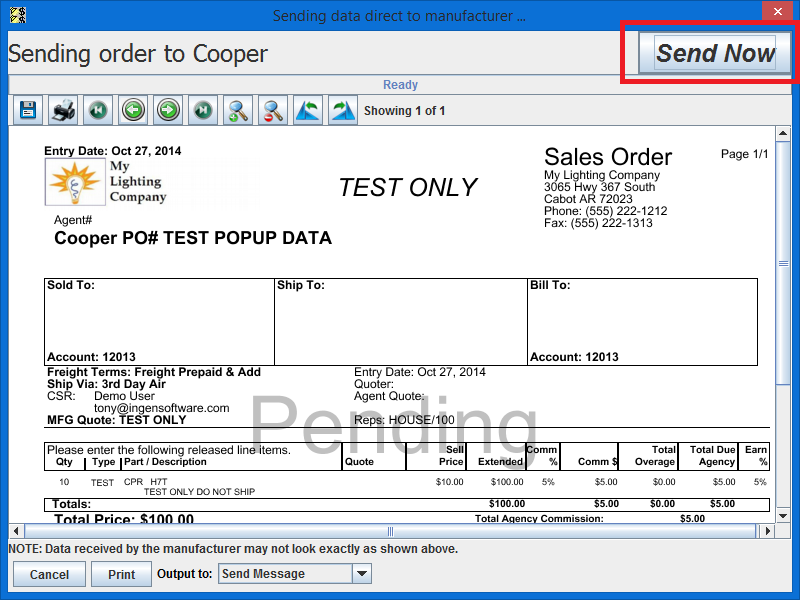 The Flash order entry pop up will appear. The shipping condition should have auto selected based on the freight type of the General tab in OASIS.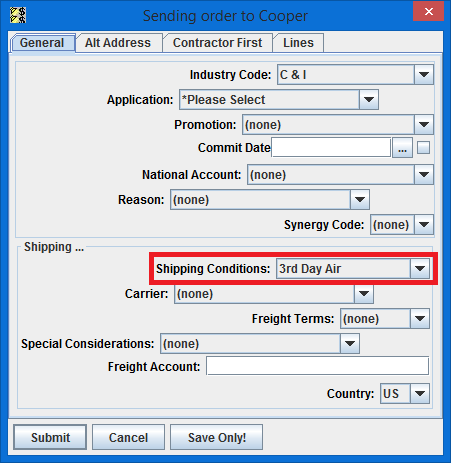 Either "Submit" or "Save Only" as needed to send the order to Flash.