Overview
The steps to automatically pull in a quote from Focal Point are shown here.
Receiving the Quote from Focal Point
To receive the quote from Focal Point, simply open the quote or project in OASIS where the quote request was sent from: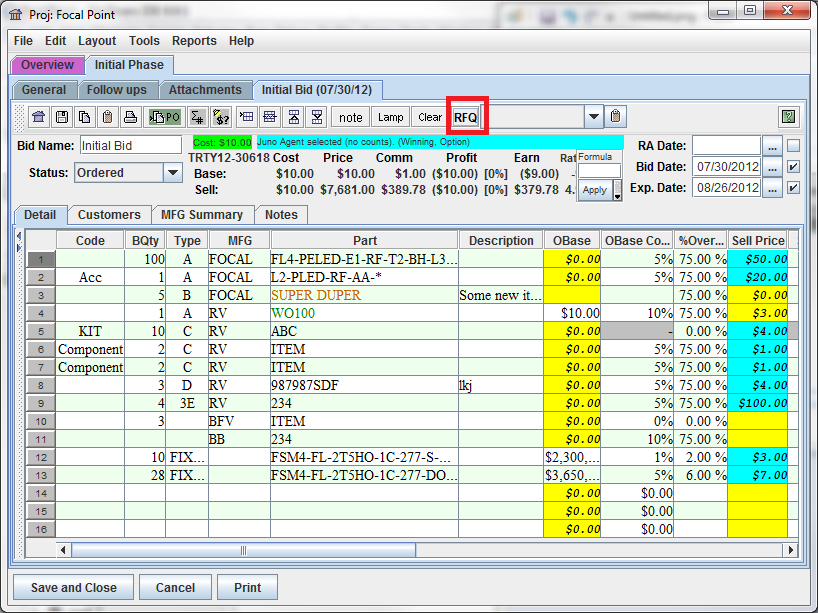 Then press the "RFQ" button int the tool bar (this button looks for RFQ responses on any server OASIS connects with):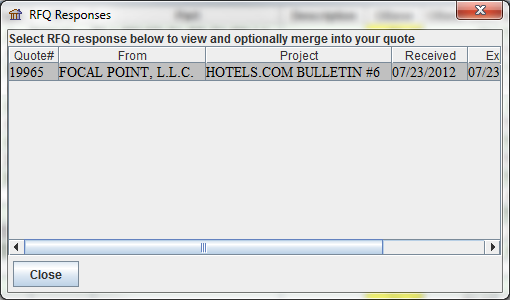 Double click on the quote response:

The import screen will show Focal Point lines on the focal point response merged with the Focal Point lines on your quote. Matching lines (lines on both your quote and the response from focal point) will show as "match" and any differences will show highlighted in yellow.
Lines OASIS is not able to match from the Focal Point response to your quote will show as "missing".
From this screen, the quote response from Focal Point may be merged with your quote (only the lines showing as "match") or appended to the bottom of the OASIS quote. (Use line "move line up" and "move line down" buttons on the quote to move any appended lines as required.)
The quote response will be saved in the OASIS attachments for later tracking and may be imported later if needed.