Sending Requests For Quote
NOTE: The following assumes you have gone through the setup process detailed here.
RFQs for Lumenwerx need to be sent to them via e-mail. The e-mail will include a specialized Excel file sent as an attachment to key e-mail contacts at Lumenwerx.
To send the RFQ to Lumenwerx:
Open the quote you wish to send and click the "Print" button.
On the print screen, select the print option for "Request for Quotation".
On the print options, select your Lumenwerx manufacturer, click 'Next', and enter any notes necessary...
A dialog box will appear, confirming that you wish to send an RFQ directly to Lumenwerx (via e-mail).
Next, confirm your manufacturer target pricing (if necessary) and click 'Send Now'...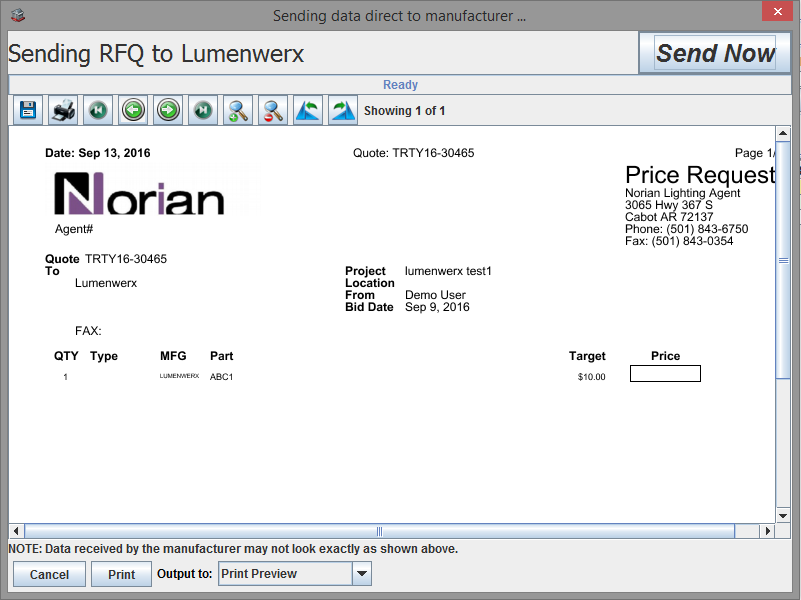 This will generate the e-mail and attachments to be sent to Lumenwerx. Information for the e-mail will be pre-filled but is also editable.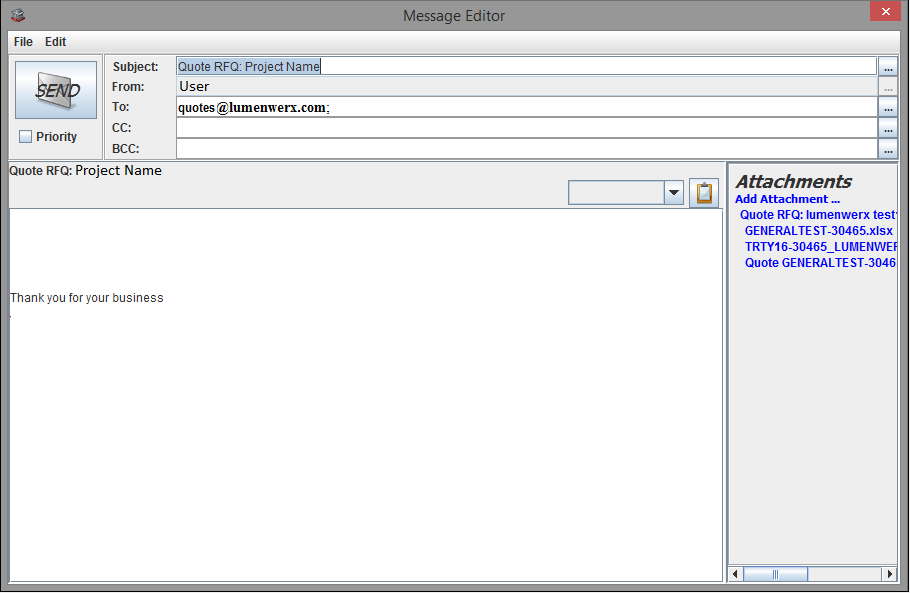 Press 'Send' to e-mail the RFQ to Lumenwerx.
Success or failure of the send will be indicated here...