Downloading Vantage Lighting Pricing
To download the Vantage pricing, select "Manufacturers" on the left in OASIS and then select "Pricing". In the blue bar on the right, search for your Vantage entry in OASIS: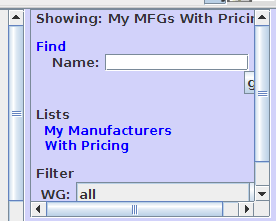 Click on the Vantage entry to select the manufacturer entry (turn the button blue), and then select "Update Pricing" under the "Tools" menu: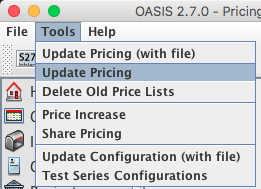 A balloon will show the pricing has started downloading and expect the download time to be about 15 minutes (will vary depending upon network speed, and the speed of your local server:
While the pricing is being downloaded, OASIS may be used for other purposes. When the download is complete, a popup will show in the bottom right of your screen.
You will also get a dialog box showing what series were removed or created.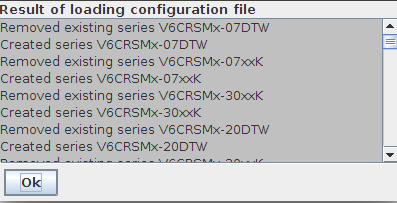 At this point the series are all loaded and you can use the configurator functions available in Quotes/Orders and Price Lookup modules.
Quotes and Orders

Tools->Configurator
Right click on a part field in the Bill of Material and choose Configurator

Price Look Up

Configurator button
Tools->Configurator