OASIS allows users to send native OASIS files to manufacturers who also use OASIS. The O2O file will automatically attach to emails in OASIS when users use the "Send Message" print output option. Once the O2O file is received by the manufacturer, they can drag and drop the transaction into their version of OASIS. This article will explain how to set up the manufacturer to receive O2O transactions.
1. Navigate to the Manufacturers page.
2. Create a new manufacturer or open an existing manufacturer.
3. The "Manufacturer Editor" window will appear.
4. Select the "General" tab.
5. Check the "Email O2O" box.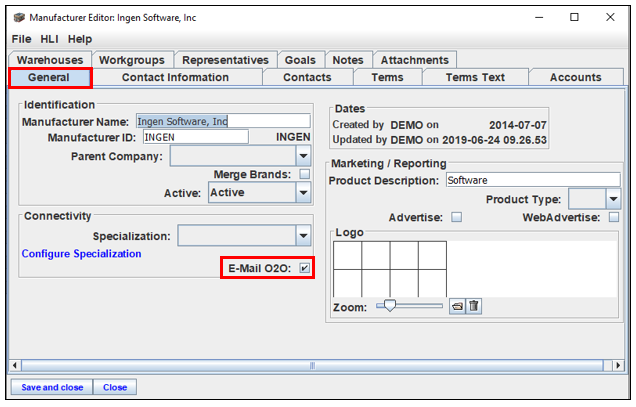 6. Select "Save and Close."