Open or create a Focal Point manufacturer entry in OASIS under "Manufacturers":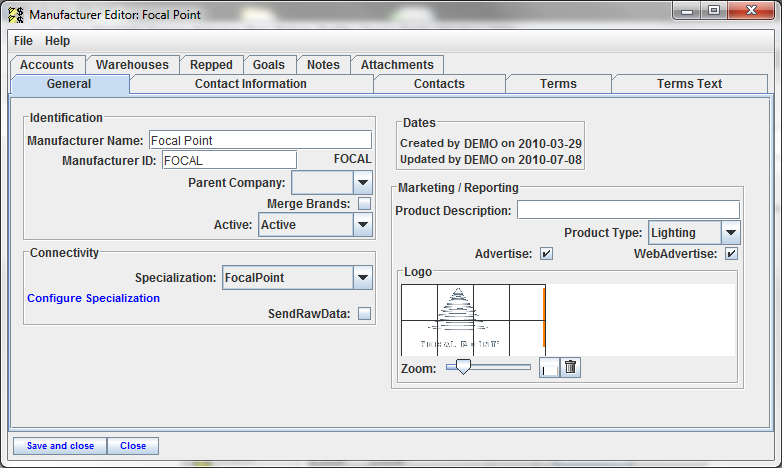 In the Connectivity area, select the "Focal Point" entry for "Specialization". Once selected, the configuration window will show (if not, click on the "Configure Specialization" link):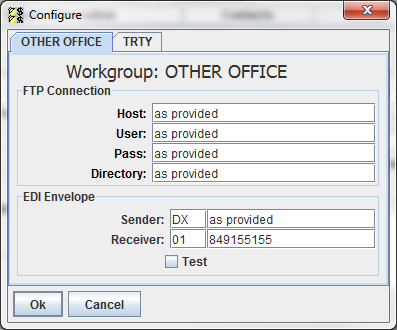 Focal Point is using the following values:
HOST: ftp-2.hostedftp.com
Directory: .
(The directory is just a period.)
Please note that the information is stored separately for each workgroup you have in OASIS. This allows agencies covering different sales territories to configure each office differently.
Key the information as provided by Focal Point - the information will be different for each agency.