This document covers how to send RFQ's electronically to Focal Point. It assumes that you have gone through the process of setting up Focal Point and configuring it for electronic communication. If you have not set up Focal Point's connectivity yet, please contact support.
To send an RFQ to Focal Point, print an RFQ as you would normally: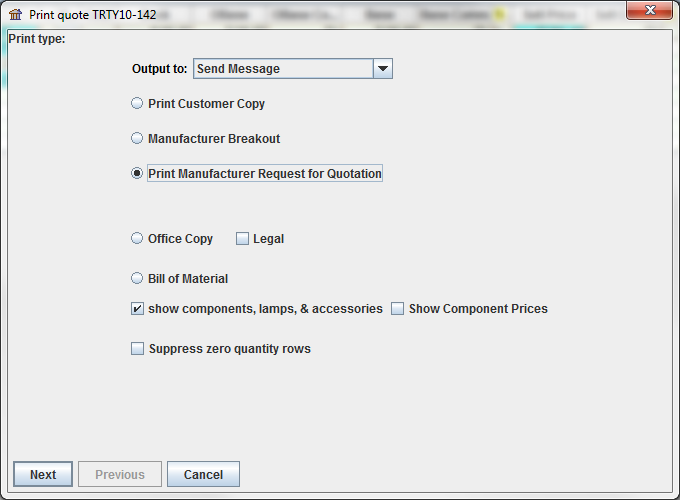 Click Next, then select "Focal Point" only: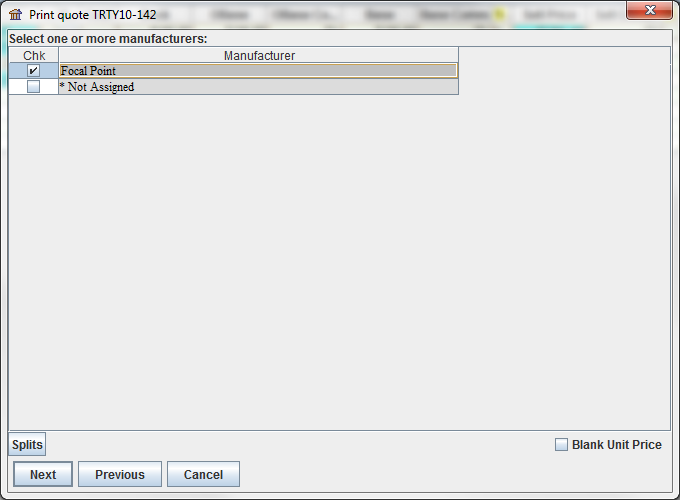 Click Next, then enter any notes into the Message to Manufacturer field (attention and stamp information is not sent via EDI):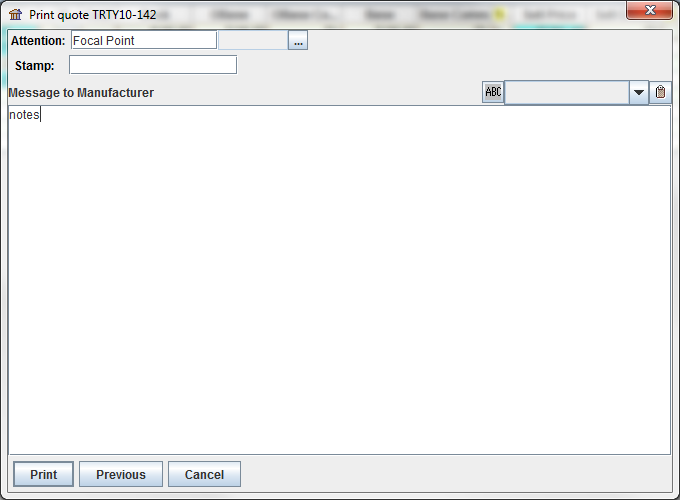 Click Print. The following message will appear. Click "No" to send via Email or other method.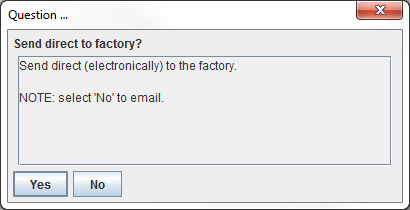 Clicking "Yes" will show the "Sending data direct to manufacturer ..." window to appear: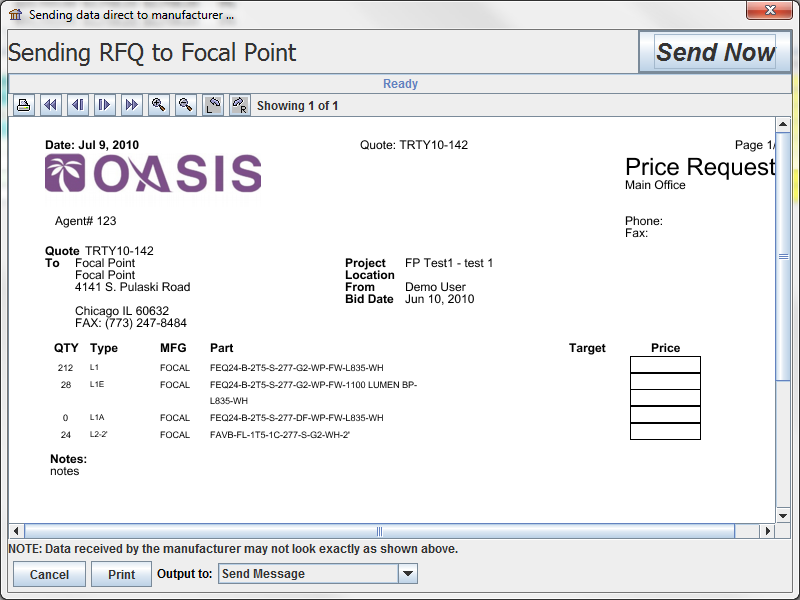 Review the information and when ready press the "Send Now" button. The top of the screen will flash while the data is being uploaded to the server. Once complete, the text "Successfully sent transaction to factory." will appear
You will not receive a response electronically. The RFQ response will be emailed or faxed back to you.