Configuring OASIS
Open, or create, the Lumenwerx manufacturer entry in OASIS under "Manufacturers":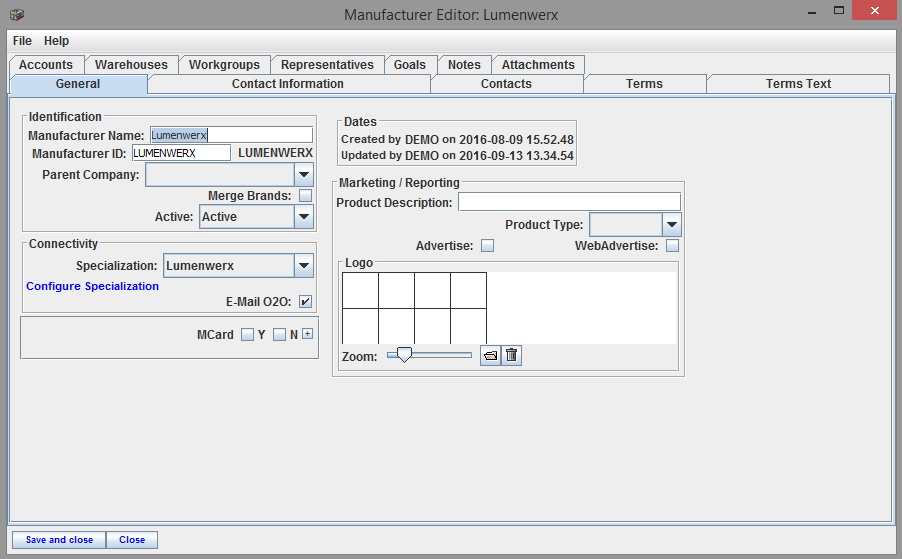 In the Connectivity area, select the "Lumenwerx" entry for "Specialization". Once selected, the configuration window will show (if not, click on the "Configure Specialization" link):
No values will need to be configured. Click 'Save' on the dialog and then 'Save and close' on the manufacturer editor window to finish configuring Lumenwerk and OASIS.