OASIS updates are typically automatic. However, there are cases where the update must be manually started. To initiate the update, select Software under Configuration. Then select "Configure Software Version" under the file menu.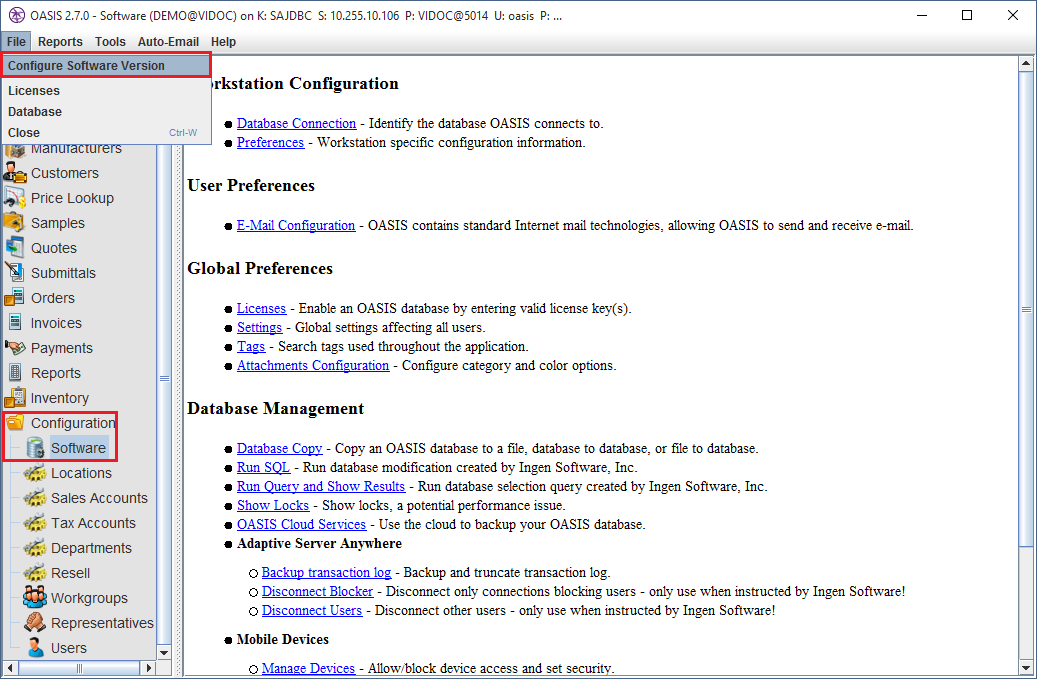 Click the "Receive" button on the "Configure" tab: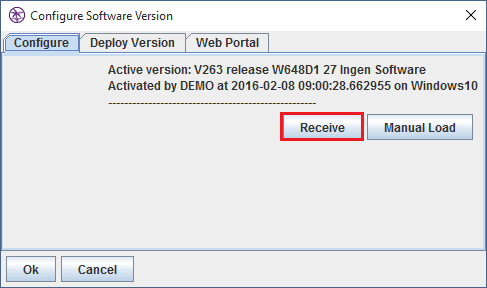 The window will disappear, as the update check will work in the background now. Continue working in OASIS as the system will only continue the download while OASIS running. When the update is complete, you will be prompted to make the latest update active. Clicking "Yes" will cause all the users to update the next time they log in.