OASIS features the Follow Up Tab, which allows users to add notes to a job. These notes may be general or customer specific. OASIS tracks these notes in chronological order, so users can view job-related information in one location. This information will appear in reports and will not appear in orders.
Viewing the Follow Ups Tab
1. Navigate to the Bid Board and select a project.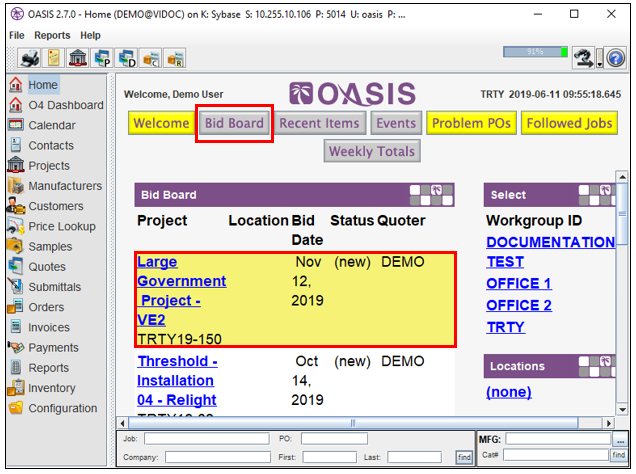 2. The project will open in a new window. Select "Follow ups."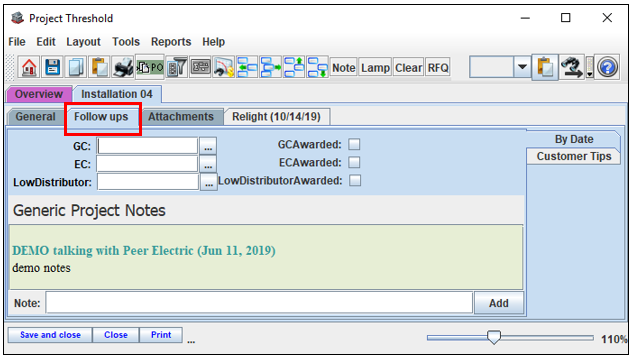 Adding General Notes
1. Select the "By Date" tab on the right side of the screen. This will display all general and customer specific notes in chronological order.
2. Navigate to the "Note" field, and type notes into the provided space.
3. Select "Add."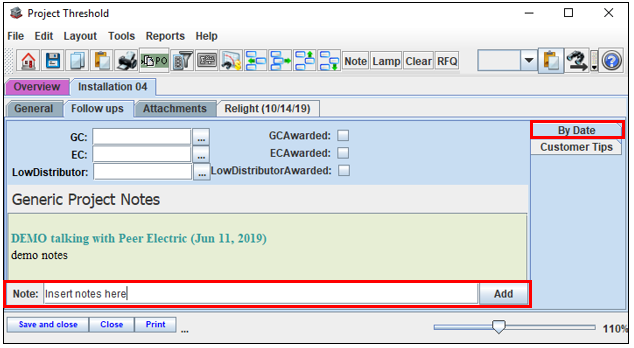 Adding Customer Specific Notes
1. Select the "Customer Tips" tab.
2. Locate the customer you wish to add a note for.
3. Select the "Add Notes" link.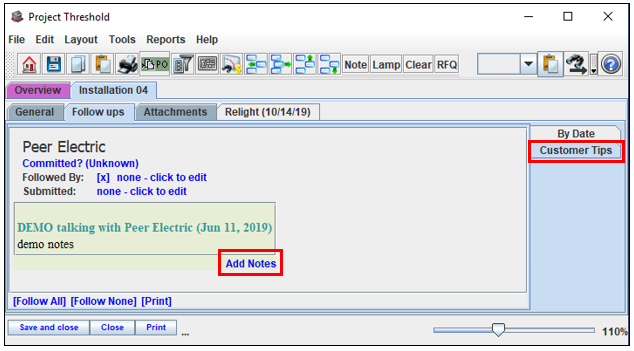 4. The "Add Customer Tip" window will appear.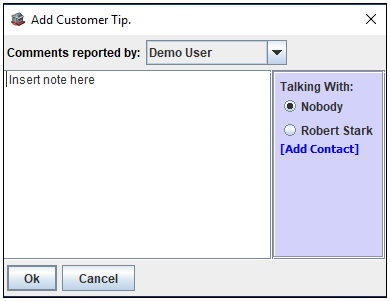 5. Enter the note.
6. Select or add the contact spoken with.
7. Navigate to "customers reported by" and select a user, using the drop-down menu. This defaults to the user who is writing the note.
8. Select "OK." These notes will also appear on the "Attachments" tab and can be shown on a Quote Listing, Project Status, and Customer Follow up Reports.
Adding Additional Information to Customer Specific Notes
1. Navigate to a customer specific note.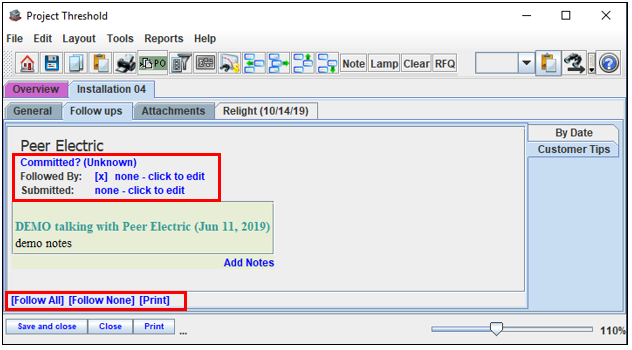 2. Select the "Committed?" link to indicate customer commitment to the project.
3. Select the "Followed By" link to assign a task to an OASIS User. This task will appear on their Home Screen.
4. Select the "Submitted" link to insert submittal information.
5. Select the "Follow All" link to assign all customer tips to a user.
6. If needed, select the "Followed by" link in each customer note to change the assigned user.
7. If needed, select the "Follow None" link to remove all assignments.
For more information, please view the Followed Tabs Demo Video