OASIS allows users to view inventory status in three convenient locations. These include the inventory listing, the order, and the Stock Status tool.
Viewing Inventory Stock from the Inventory Listing
1. Navigate to the Inventory page.
2. Select "Show Inventory Stock." This will show quantities of items on hand, as well as those that are back ordered or reserved.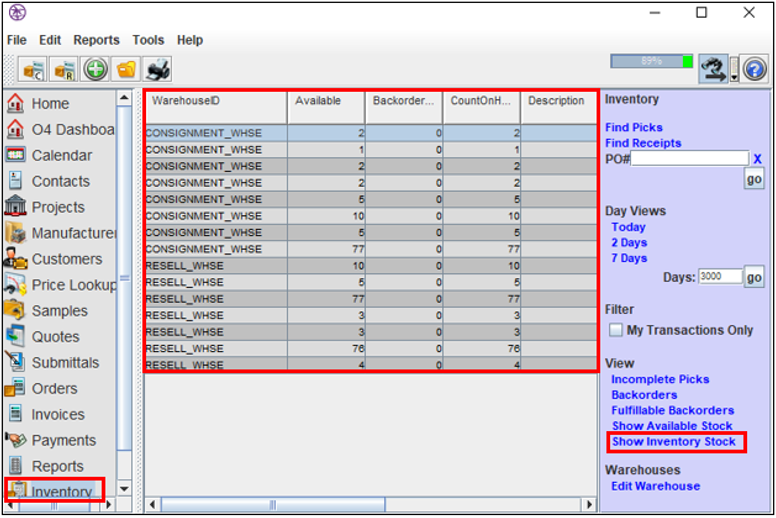 Viewing Inventory Stock When Ordering
1. Open an order.
2. Navigate to the "Items" tab.
3. The local inventory status is displayed beneath each item. Note: this can also display other information, such as when an item is on backorder.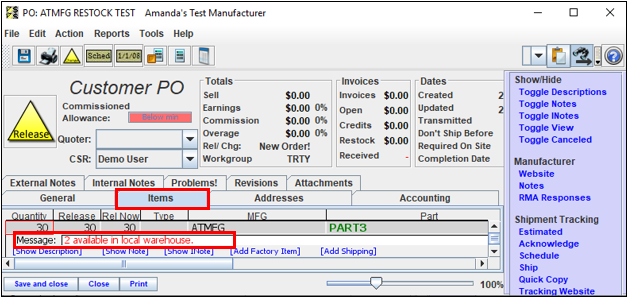 Viewing Inventory Stock via the Stock Status Tool
1. Open a quote or order. This example will use an order.
2. Select "Tools," and then select "Stock Status."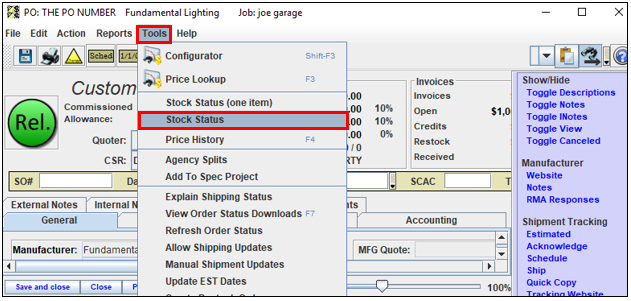 3. The "Print BOM Stock Status" window will appear.
4. Select the "Inventory" tab. The quantities will be displayed on the right-hand side, under the
consignment or resell column.