1. Navigate to the Customers page and select customers as needed. Use the links on the right side of the screen to filter customers by association.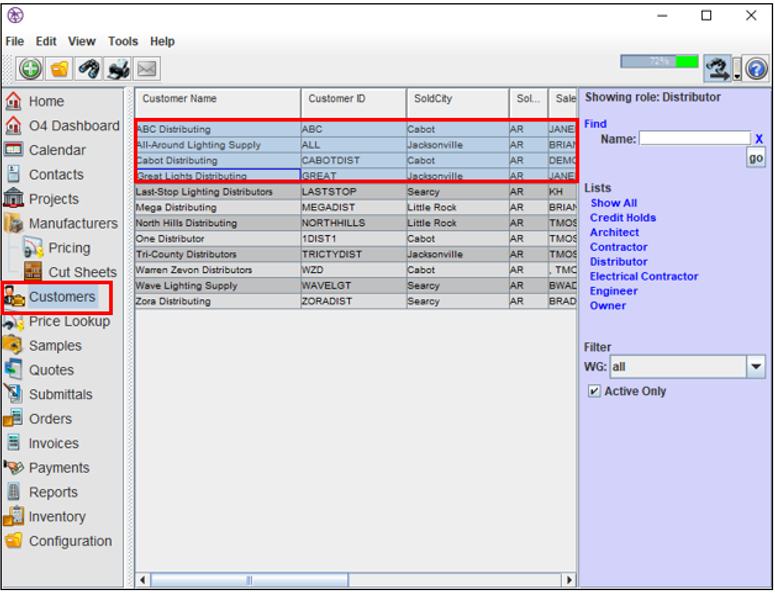 2. Select "File," and then select "Print Phone Book."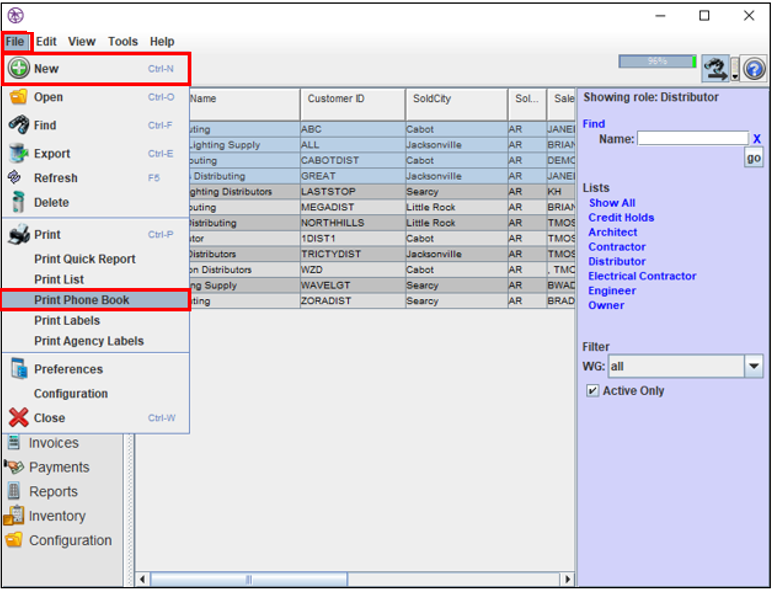 3. The "Print Customer Phone Book" window will appear.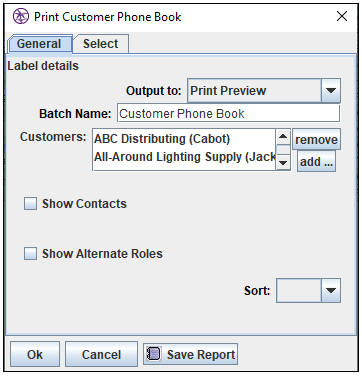 4. Enter any needed information.
Output to- select here to print, fax, or covert to PDF.
Batch Name- name the listing of customers if you want to save it in the reports section for future use.
Customers- lists customers selected from the Customers page. Add and remove customers as needed.
Show Contacts- shows individual contacts and their information on the output
Show Alternate Roles- shows alternate roles of customers
Sort- choose how entries will be sorted on the output.
Save Report- save this configured listing for future use.
5. Select "OK."