OASIS allows users to pull payment information directly from spreadsheets sent by manufacturers. This process allows users to import the invoice number and the amount paid.
1. Navigate to the Payments page.
2. Select "File," and then hover over "New."
3. Select "New Commissions Check."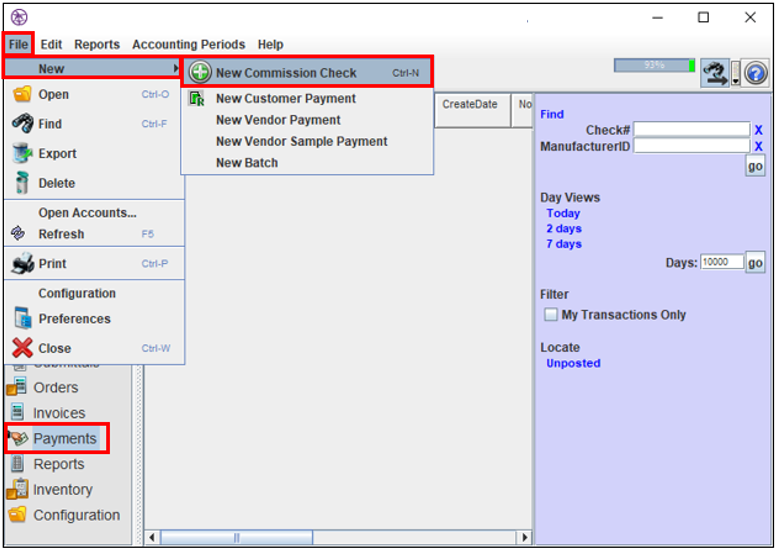 4. The "Select Manufacturer" window will appear.
5. Select the manufacturer who sent you the spread sheet.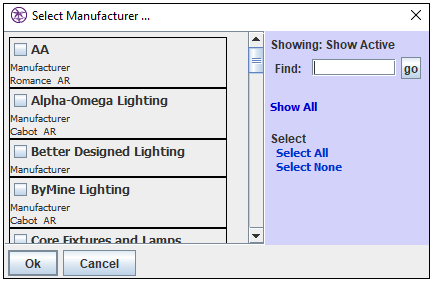 6. The "Payment Editor" window will appear.
7. Enter the header information, such as the check number and the amount of check.
8. Select "Tools," and then select "Load XLS or CSV."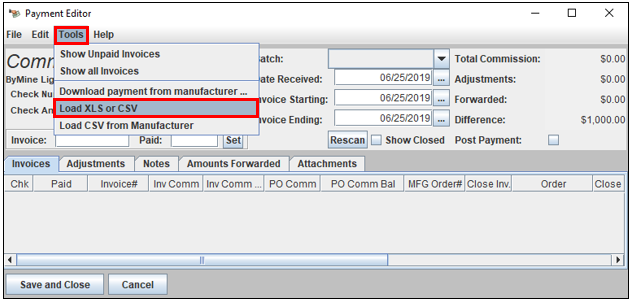 9. Select the CSV or XLS from your desktop.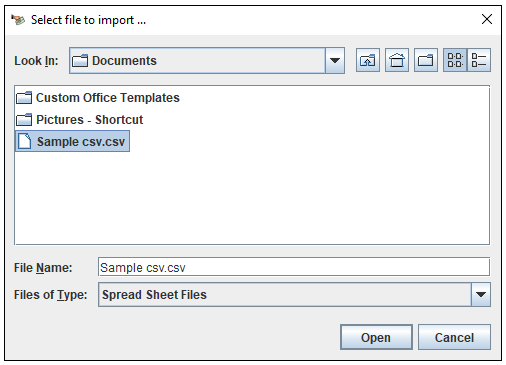 10. The "Import table into payment" window will appear, displaying the file contents.
11. Check the "Has Headers" box if the file has a row that contains column headers.
12. The system will attempt to find the invoice number and the amount paid columns. Select the column, and then select the corresponding link.
13. Select "Import" to import the file. This will import the invoice and the amount paid into the payment.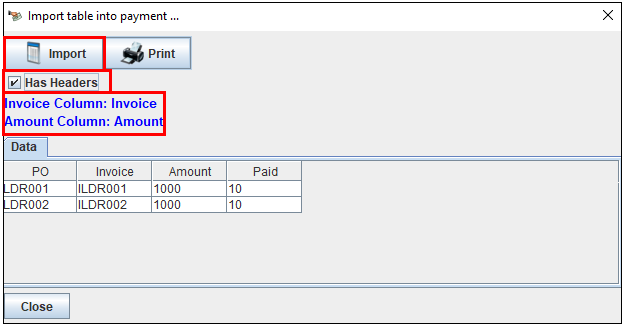 14. The "Message" window will appear, noting the amount applied to "found" invoices and the remaining amount if the invoice was not found.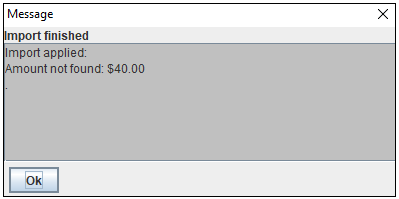 15. Select "Print" to create a report to show which invoices were paid and which invoices were not found.