OASIS allows users to report on the items stored and sold out of the warehouse for a particular manufacturer. Users can filter these reports by setting timeframes.
1. Navigate to the Inventory page.
2. Select "Reports."
3. Select "Consignment Activity Report."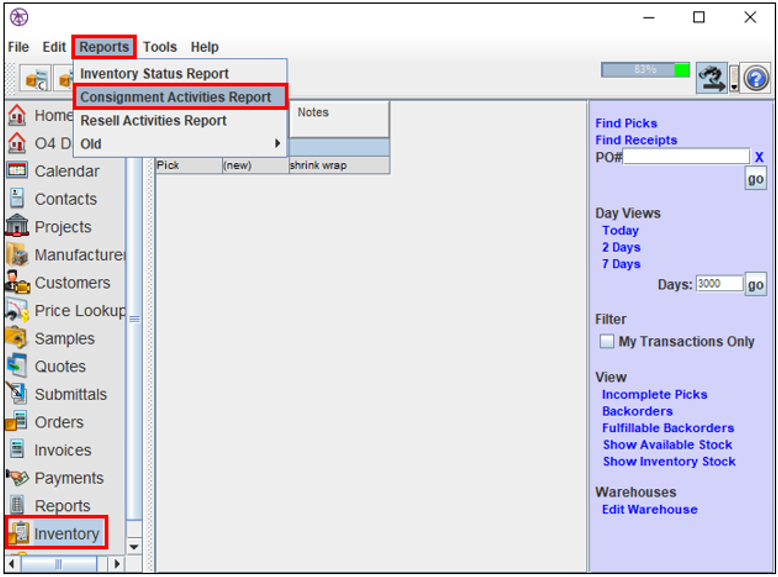 4. The "Report: Consignment Activities Report" window will appear.
5. Enter a title and an output.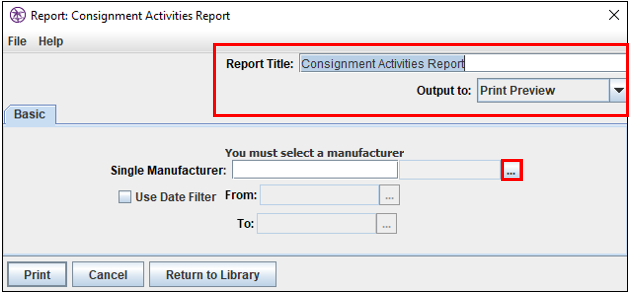 6. Select the

button to select a manufacturer.
7. The "Select Manufacturer" window will appear.
8. Select a manufacturer.
9. Select "OK."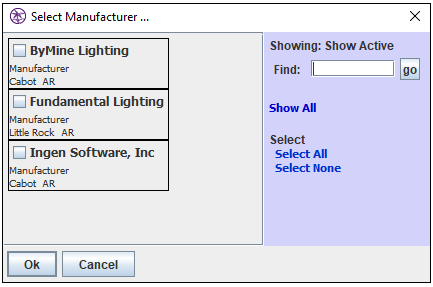 10. Check the "Use Date Filter" box if you wish to filter the report by a specific timeframe.
11. Insert "From" and "To" dates.
12. Select "Print."