OASIS allows users to create reports that will show all the commissions assigned to each commissioned account. Once assigned, each account will be shown on the report, reflecting any adjustments to the account. This tool is available in the Agent and Distributor Versions of OASIS. Note: payments must be posted to run the report correctly. However, this feature will be replaced by O4 Paychecks.
1. Navigate to the Payments page.
2. Select "Reports" and then select "Commissions for Account."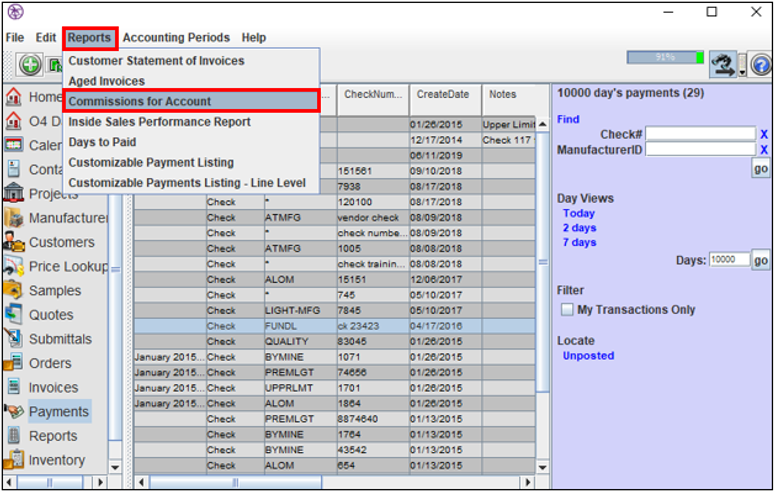 3. The "Commissions Report" window will appear.
4. Navigate to the "Report on transactions paid during the following periods" area.
5. Enter the time frames that were entered when the payments were made.
6. Check the "Entire Company (no account splits)" box if you do not want the report to be broken down by sales account.
7. Select "Add" to add accounts if you are only reporting on certain sales accounts.
8. Check the "Summary Only" box to view only grand totals.
9. Select "Print."