OASIS allows users to view a personal calendar, as well as a public calendar for the entire agency. Users can control how much of the calendar is displayed at one time, and control what is displayed on the calendar.
1. Select the Calendar page. This will open your personal calendar.
2. Select the black arrows to the left and right of the current month and year to view different dates.
3. Double-click on any item displayed on the calendar to view it. Note: some items will open directly into a new window, while others will create a drop-down menu of available options to view. This difference depends on the number of documents attached to an item.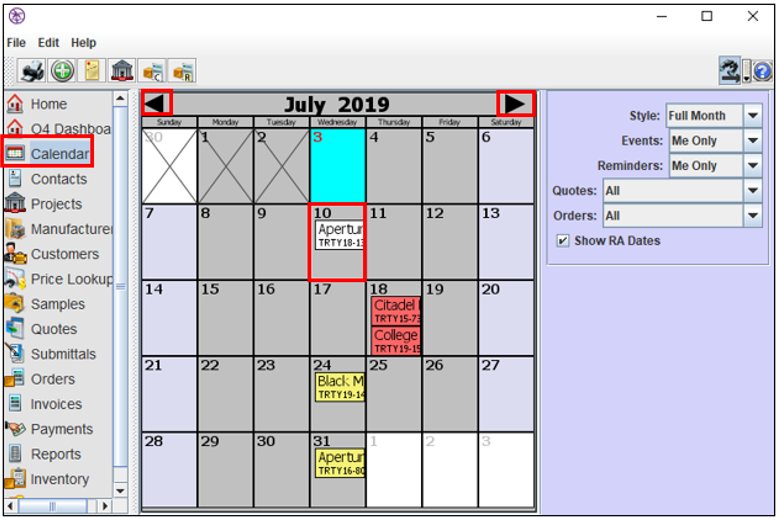 4. Use the tool bar to right of the screen to customize what you want displayed on the calendar. The default is the full, current month for the logged in user.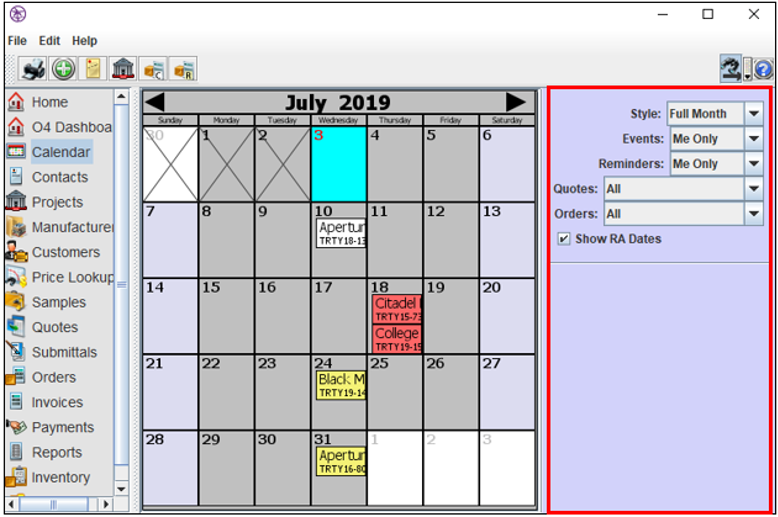 5. Select the drop-down arrow of each category to customize what items are displayed and who may view these items.
Style- shows a set portion of the calendar
Events- shows events from the Home Screen and from the Events Tool
Reminders- shows reminders or transactions from the Home Screen. Reminders from other users may also be listed.
Quotes- shows quotes based on bid date
Orders- shows orders based on entry date
Show RA Dates- shows quotes with request for approval dates
6. Select "File," and then select "Company Calendar" to view the calendar for the entire agency. This will appear in a separate window.