The Calendar page also features a Resources Tool. Resources may be any item involved in the meeting, such as samples, catalogs, and conference room chairs.
1. Navigate to the Calendar page.
2. Select "File."
3. Select "Resources."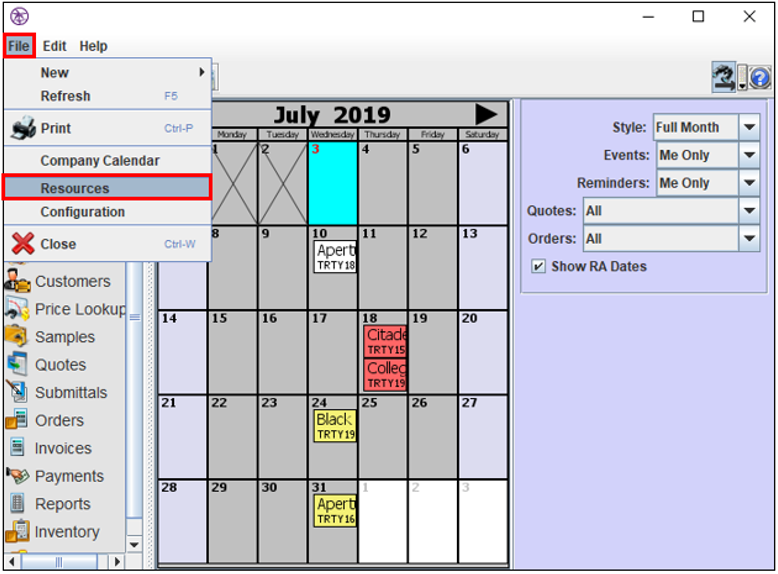 4. The "Resources" window will appear.
5. Select the

button to add a new resource.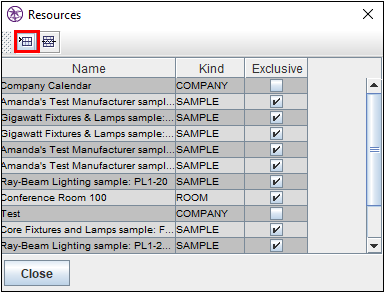 6. The "Resource Editor" will appear.
7. Enter the name of the resource, the kind, the exclusivity, and any relevant notes.
Name- the name of the resource
Kind- this categorizes the resource. These options are configurable and can be created as needed in the Configuring Tool. For more information, click here.
Exclusive- this notes if a resource is exclusive to a particular event.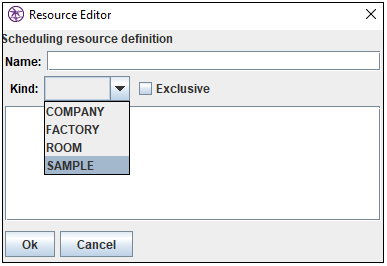 8. Select "OK."