The Calendar page also features a Configuring Tool. Use this tool to create new resource kinds.
1. Navigate to the Calendar page.
2. Select "File."
3. Select "Configuration."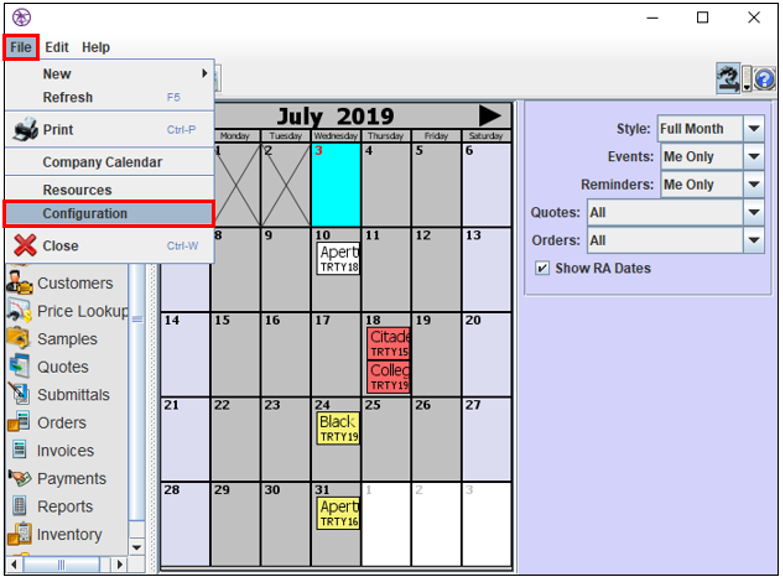 4. The "Configure calendar" window will appear.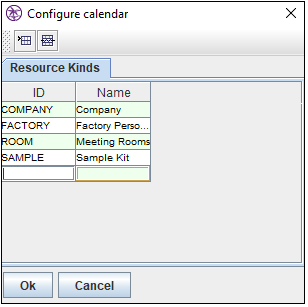 5. Select the

button to add a new line.
6. Double-click in the field to edit it.
7. Enter an ID and a Name. Caution: editing existing IDs and Names will affect all previous instances where those IDs were used.
8. Select "OK."