OASIS allows users to manually create multiple price lists for each manufacturer. Users must first create a blank parts list, and then insert individual parts.
Creating a Blank Price List
1. Select the Manufacturer page.
2. Select the "Pricing" page in the drop-down list.
3. Select the needed manufacturer, so it is highlighted.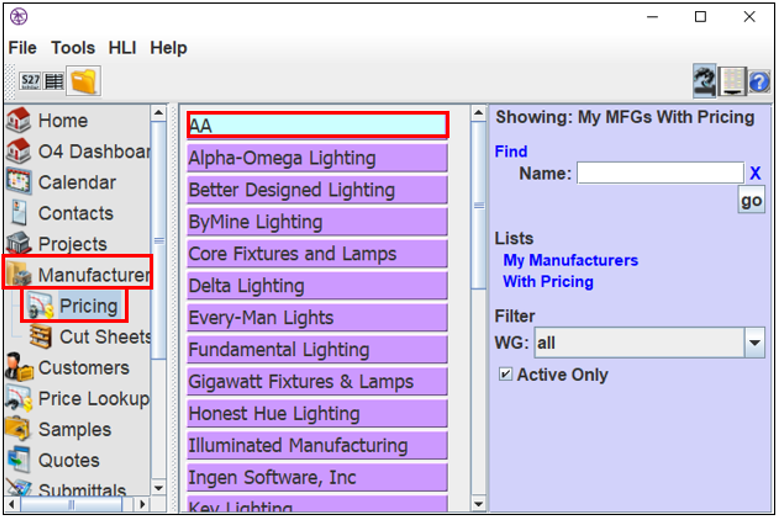 4. Select "File," and hover over "New."
5. Select "New Price List."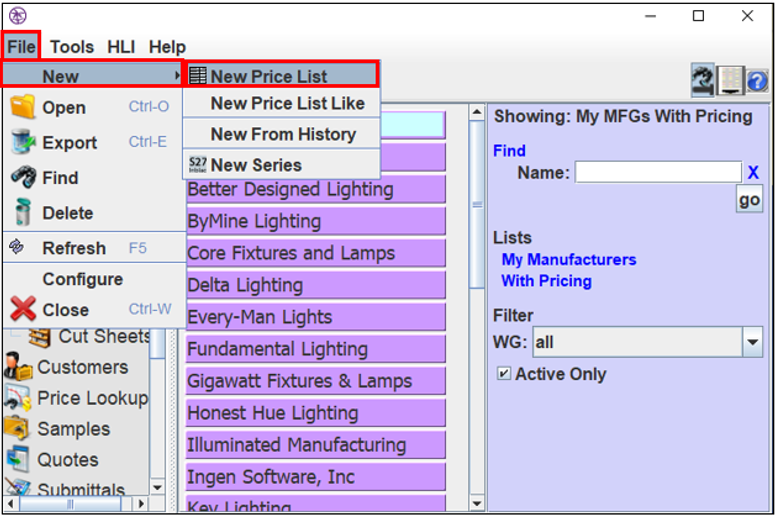 6. The "Price List Editor" will appear.
7. Enter the Price List Name. By default, OASIS will insert "Untitled."

Creating Parts
1. Select the "Price List" tab.
2. Enter parts as needed. For more information about the columns available in this tab, click here.
3. Enter the "Effective Start" date and the "Effective End" date.
4. Select "Save and Close."

5. The "Update Effective Change" window will appear, prompting you to update the effective start and end dates for all items on the list.
6. Select "Change."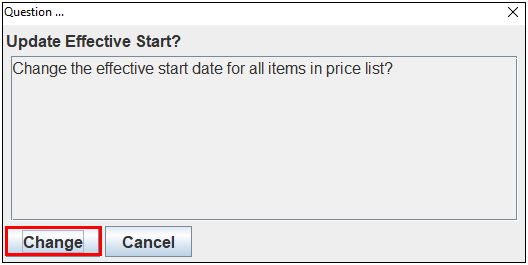 7. The "Make Active" window will appear, prompting you to make the price list active.
8. Select "Make Active."