Log files are often needed to better understand what could be causing an issue within OASIS. This article will explain how to retrieve the log files from a Windows machine.
1. Open the File Explorer by double-clicking the  

  icon on the task bar.
2. Locate the local C: drive under "This PC" in the navigation pane.
3. Double-click to open the "Users" folder.
4. Double-click to open the folder titled as the user's username.
5. Double-click to open the ".oasis" folder.
6. Double-click to open the "logs" folder.
7. Sort the log files by date by clicking on the "Date Modified" column heading.
8. Select the files that correspond with the time/day the issue occurred.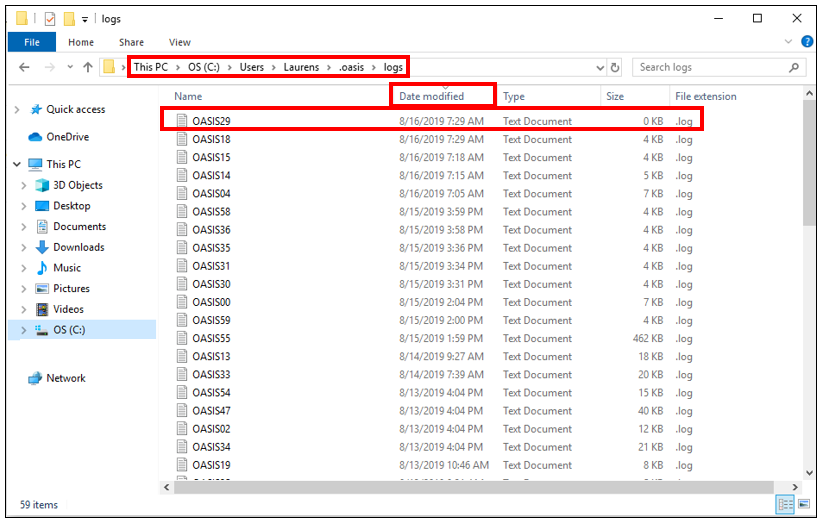 9. Attach the files in an email to support@oasissalessoftware.com. Provide a brief description of the issue if a ticket has not yet been created.